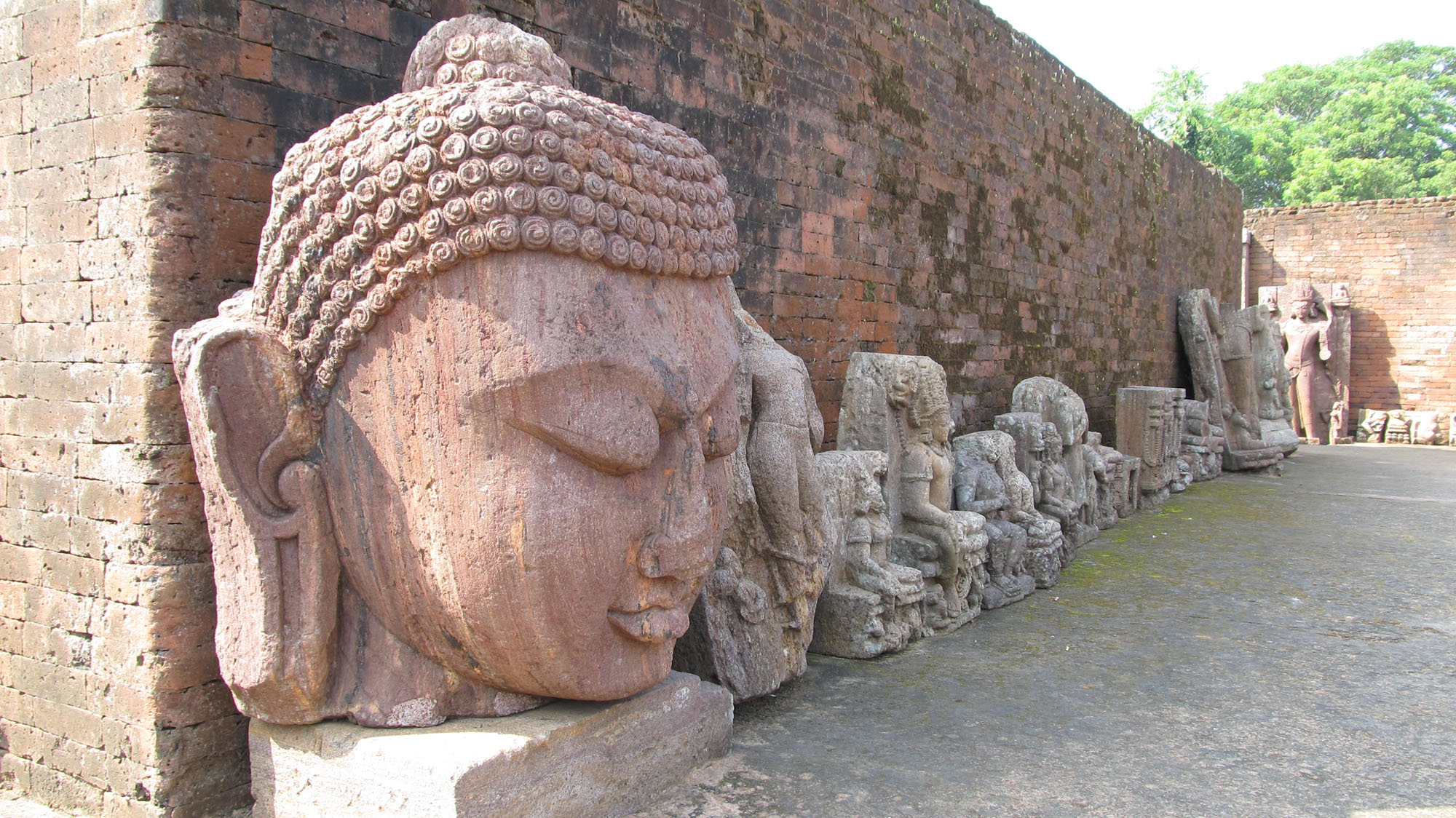 …….the people were indefatigable students and many of them were Buddhists. There were above 100 Buddhist monasteries and a myriad Brethern, all Mahayanists….There  were more than ten Ashoka topes (stupas) at places where Buddha had preached. In the south-west of the country there was Pu-sei-po-ki-li (Pushpagiri) monastry in a mountain; the stone tope of this monastry exhibited supernatural lights and other miracles. Sunshades placed by worshippers between the dome and amalaka remained there like needles held by a magnet…..
– Chinese Buddhist pilgrim, Hiuen Tsang's account of his visit to Wu-t'u, Ota (Odhisha) in the 7th century, as translated by A.D.Watters
The existence of Buddhism in Odisha is as old as the religion itself.  While Lumbini, Kapilvastu Bodh Gaya and Sarnath are associated with Lord Buddha's life, Odisha was associated with his teachings.
Long before Ashoka's legendary blood-soaked victory at Kalinga in 261 B.C. and his consequent remorse and adoption of Buddhism followed by his pioneering role in the spread of this faith  to the rest of the world, Buddhism had gained foothold in Kalinga during the lifetime of Buddha (around 400 B.C.). Two honey traders from Odisha, Tapusa and Bhallika were among the first disciples of Lord Buddha. They met him on their way to Madhyadesa (present day Nepal) during the seventh week of his Enlightenment. The spirit of their dead relative had directed them to pay their homage to Buddha. Buddha offered them eight strands of his hair, which these merchants took to their native city, Asitanjana in Odisha. Here they placed them in a Chaitya.
Between the 8th-10th century, Buddhism was the state religion in the coastal region of Odisha under the Bhaumakaras and this period also saw evolution of tantric form of Mahayana Buddhism. The influence and impact of Buddhism continued in Odisha until 15th century. The long heritage of Buddhism in this region is testified by the presence of numerous  stupas, viharas found across Odisha. Some of them having been excavated as recently as May 2017, when a 1400 year old  idol of Lord Buddha with seven-head snake from Govindapur area near Banapur in Khurda district of Odisha was discovered.
Read the full blog below:
ODISHA-II: The Land of Hundred Monasteries
Comments
comments