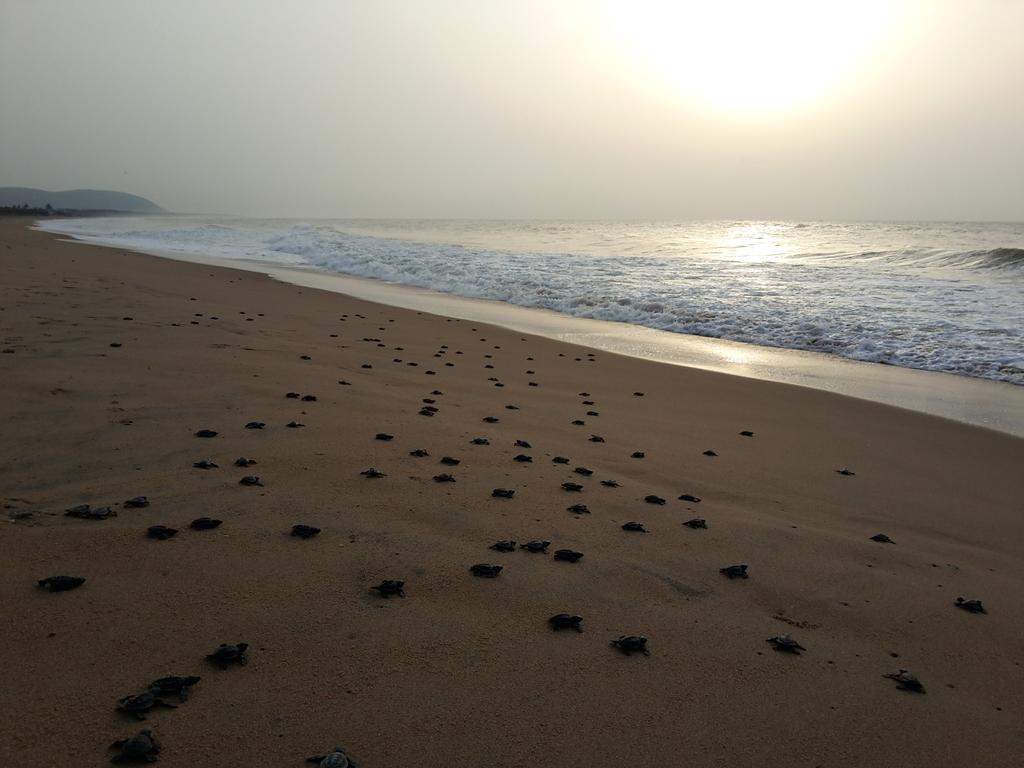 Endangered Olive Ridley sea turtles continue to arrive to Odisha coast for nesting with their numbers consistently going up over the last seven years.
According to statistics released by the Odisha government, 7.22 lakh Olive Ridleys nested along the State's coast during 2014-15, a jump of 28,000 turtles compared to 6.94 lakh turtles estimated in 2012-13.
In the year 2008-09, total number was estimated around 4.28 lakh which increased to 5.13 lakh in 2009-10.
"In 2015-16 the nesting season has started and the turtles have started moving toward deep sea. Due to protection and conservation activities, there has been constant increase in nesting of the turtles in Odisha coast over the last 7 years," claimed the State government.
From November 1, the State government has banned fishing in order to facilitate smooth nesting for turtles. A High Power Committee for Protection and Conservation of Olive Ridley Sea Turtles meeting held under the chairmanship of Chief Secretary Gokul Chandra Pati reviewed the steps taken for their conservation.
The Coast Guard has been requested to have real time intelligence sharing with the Forest and Environment department about any illegal fishing. Moreover, the Marine police have been advised to utilise their vessels for chasing and apprehension of the trespassers to the banned region.
Too much lighting along the beach creates a significant distraction for turtle hatchlings. Dhamara and Paradip ports have been asked to follow the dark sky lighting technology which will prevent disorientation of turtles. Similar instruction has been issued to other industries operating near the coast.
Comments
comments