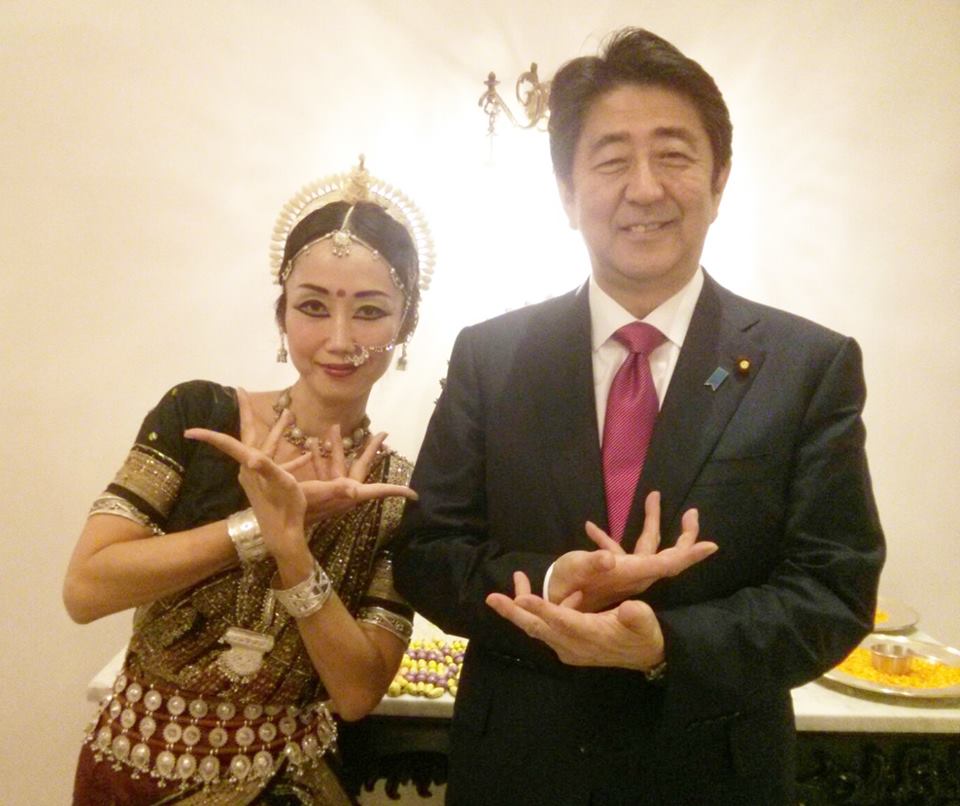 Masako Ono from Japan who presented Odissi dance in front of Indian PM Narendra Modi and Abe Shinzo in Varanasi has been staying in India for more than 20 years now. Odisha Tourism plans to rope in Masako for promoting tourist locales within state.
Read more on her program in front of Indian PM and Japanese PM
Here is an interview of Masako Ono with Telegraph:
Initially, my only reason to come to India was to learn Odissi. Soon, I fell in love with the beautiful women in India. With the passage of time, I was also fascinated with Indian mythology and philosophy. Now, I am based in Odisha, running a dance school called Mopa and organising the Odisha Biennale. I don't think twice if I ever get a chance to dance and also love to teach my students. I also perform a bit of yoga when I am in town.
India has been always been warm and welcoming. It embraced me with wide-open arms and I am very grateful. The late Protima Gauri Bedi once wrote me a letter that was typed on a typewriter 20 years back.
She wtote: "Masako, come to India and you will become a part of our family." I never looked back after that and felt home whenever I was here. Yes, India is chaotic in many aspects, but I have learned to be patient, and what's more important is the fact that I have learnt to improvise.
Comments
comments