One of the five major sects within Hinduism is the Saura cult which revolves around the worship of Sun God.
However, Sun worship in Ancient India had a connection with Iran. According to Bhavisya Purana, it was Magi sun worshipers of Iran who had introduced the formal sun worship in India. Once Sun temples had got built all over India, but most of them have been lost. Among the remaining temples, two most significant are at Modhera in Gujarat and Konark in Odisha.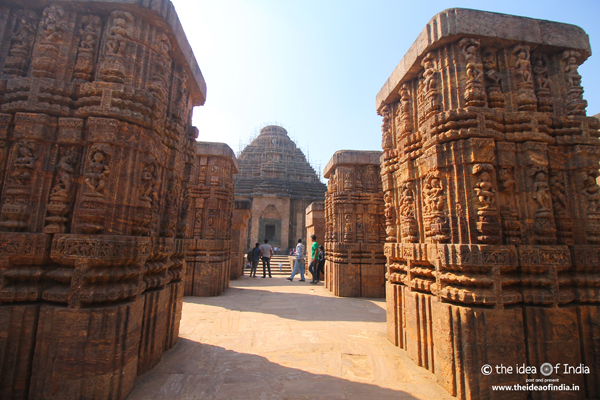 The Sun Temple at Konark was built in the 13th century AD. Among all North Indian temples the one that stands unparalleled in terms of both architectural conception and sculptural brilliance is the Sun Temple at Konark. The temple is massive and designed as a chariot of Sun God with 12 pairs of wheels and drawn by 7 horses. It is a monument of epic imagination. The main temple is characterised by a curvilinear tower, which is no more extant.
The Modhera Sun temple is located on the bank of Pushpavati, about 100 km north of Ahmedabad. The temple was built in the 11th century by King Bhimdev of the Solanki dynasty. The temple comprises three separate, axially aligned and integrated elements, Surya Kund, Sabha Mandap and Guda Mandap. The Surya Kund is a large rectangular tank. It was used for storing rain water. It is proportioned with innumerable stone steps leading devotees down to its base. There are 108 miniature shrines surrounding the tank. The prominent sculptures in the tank are of Lord Vishnu, Lord Gannesha and Sitalmata.
More Details at : https://jitumisra.wordpress.com/2015/01/19/sun-temples-at-modhera-and-konark-a-pictorial-comparison/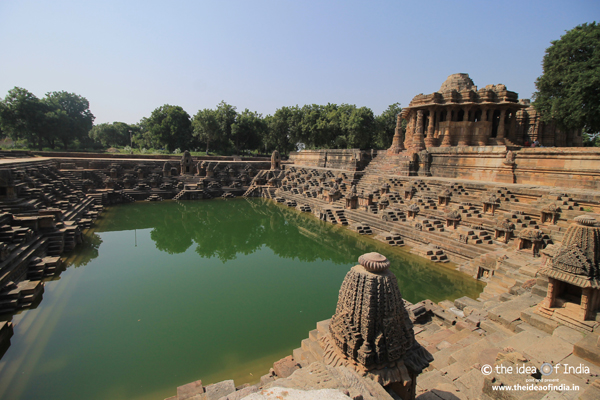 Comments
comments