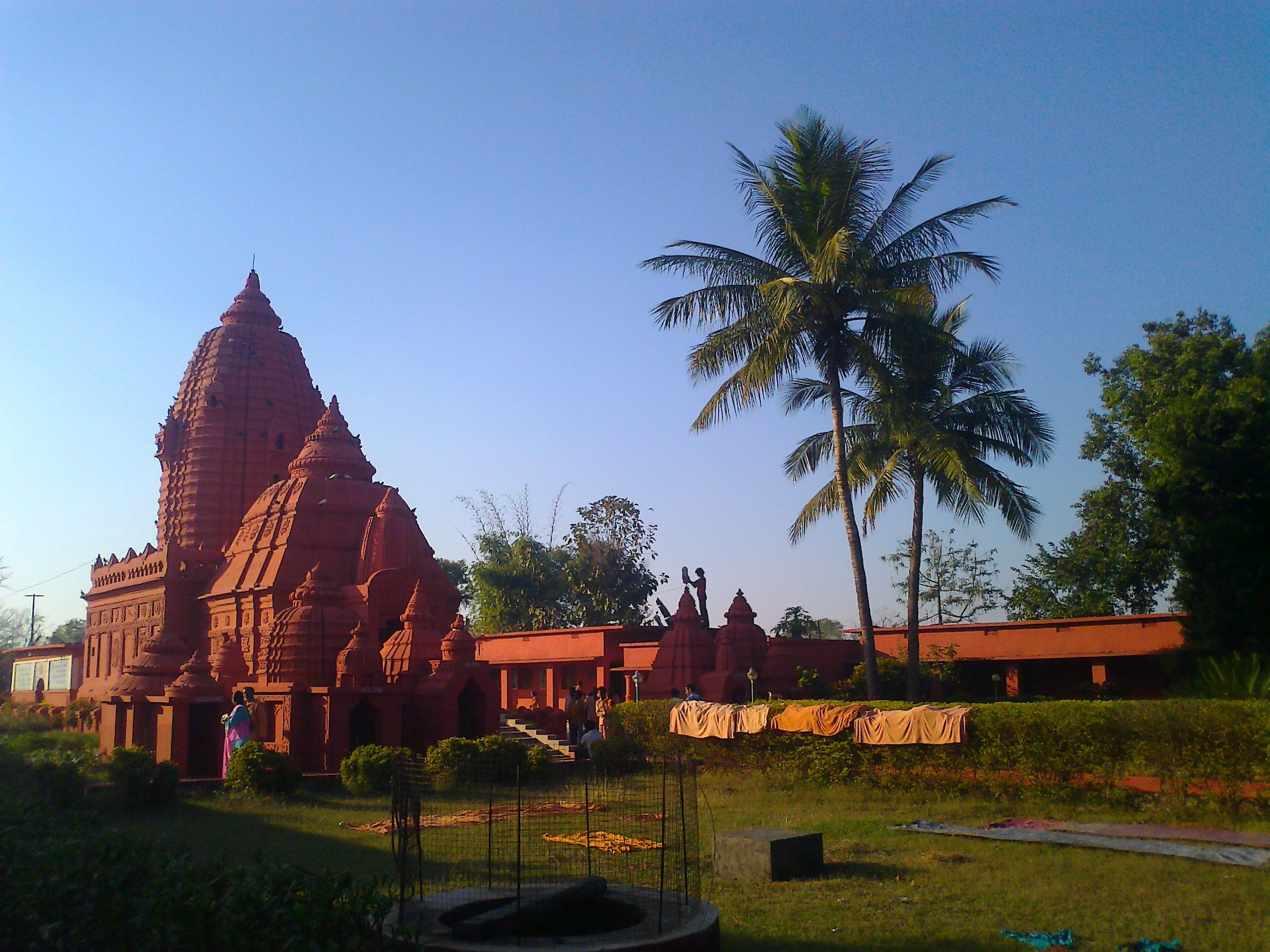 Khaliapali — a small village in a remote corner of Odisha. The sleepy little village, which is 20 kilometers away from Sonepur, was hardly known even to the people of the State. Only except the followers of the Mahima cult, very few people knew its name.
Yet it was the workplace of the famous saint-poet Bhima Bhoi, who came here in 1877. He set up his Ashram with the help of a local landlord named Lochan Bagarty. Here the poet composed his songs and bhajans, which spread the message of love and universal brotherhood. His work Stuti Chintamani is the most revered religious text of Mahima Dharma.
Bhima Bhoi, for the first time, allowed the entry of women to the fold of his religion and Ashram. He raised his voice against social injustice and cruelty.  Sonepur, for the first time, saw some sort of liberation for women, quite unheard of in Odisha in the nineteenth century. In the process, he incurred the wrath of the powerful people of the society including the feudal lord.
People loved Bhima Bhoi, who spoke their language; addressed to their inner feelings and spiritual needs. After his death, his followers built a temple over his samadhi.
The basic teaching of Mahima Dharma is that God is formless. It is a matter of ridicule to worship Him in the form of idols or to give Him any shape, appearance and description. He is one and unique. The universe is an act of His glory or compassion. He is beyond comprehension, description or resemblance.
According to Bhima Bhoi, his
Guru
Mahima Gosain spoke through him by way of
bhajans
and songs. Bhima Bhoi was moved tremendously by the sufferings of the common people. His poems depict very emotionally how he was prepared to go to hell if that could reduce the sufferings of people.
A true revolutionary in spirit and deeds, he was not appreciated by some followers of Mahima Guru at Joronda, the centre of Mahima religion; at Julunda and other places, where he had gone to set up his Ashram. But, with the love and devotion of the people, he continued his work from 1877 to 1895 at Khaliapali.
Khaliapali remains a holy place for thousands of Mahima devotees from Odisha, Madhya Pradesh, Chhattisgarh, Jharkhand, Bihar and Andhra Pradesh. People from Hindu, Muslim, Christian faiths visit the place.
Comments
comments