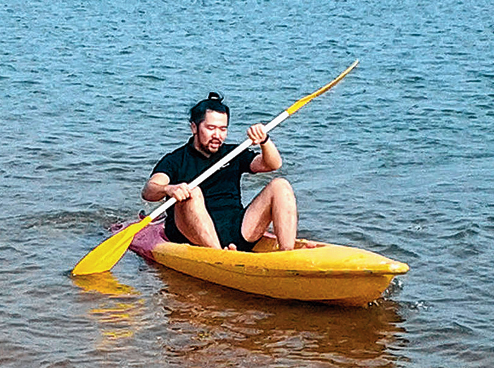 A group of Japanese tourists arrived here to learn water sports and Indian music.
They learnt playing tabla and harmonium, practiced yoga and tried their hands at water sports. While it was Odia music composer and singer T Shourie who honed their musical skills, noted scuba diver Sabir Bux taught them scuba diving and wind surfing.
Shourie met the team earlier this week and gave them elementary lessons in Indian music. He even took them to a recording studio and explained them the art of playback singing and song recording.
under the watchful guidance of Bux, the visitors enjoyed surfing and diving at the beaches of Chandipur, Ramchandi and Taalsari. Bux, who has been doing a lot to popularise water sports in the state, trained the visitors for a week.
The presence of all these tourists and their enthusiasm to learn water sports here is a big boost to our morale. A lot needs to be done if we have to put Odisha on the global map of water sports,
Comments
comments