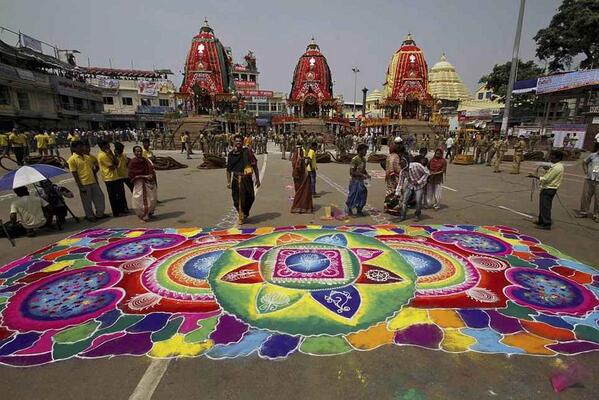 With an aim to provide uninterrupted power during the grand Nabakalebar festival of Lord Jagannath next year, the Odisha government has undertaken the ambitious project at a cost of Rs 305 crore.
An outlay of Rs 114 crore has been earmarked for renovation of 11 KV, 33 KV supply systems and grid substations, sourcesin the Energy department said. The pilgrim town is being connected with a second feeder. Work on the project, which has been entrusted to L & T, is in progress on a war footing with a target to complete it by March 2015,
Puri will soon have the most advanced supervisory control and data acquisition (SCADA) system, something even Bhubaneswar does not have, to deliver power in a reliable and safe manner  through underground cables.
In case of power failure in a particular area, supplies can be automatically made from other grid stations which will be interconnected ensuring 24-hour power supply,
The state government has set a target to increase the number of beds in the existing hotels in Puri to 30,000 ahead of the Nabakalebar of Lord Jagannath in 2015.
In an affidavit filed in Orissa High Court, the Jagannath temple administration has said that one additional bed would be set up in each room of the hotels to create about 10,114 additional beds in the existing hotels.
Development of temporary low-cost accommodation by the tourism and culture department on about 10 acres of Jagannath temple land in a public-private partnership mode has been planned for about 50,000 to 60,000 visitors during Nabakalebar, the affidavit said.
Comments
comments