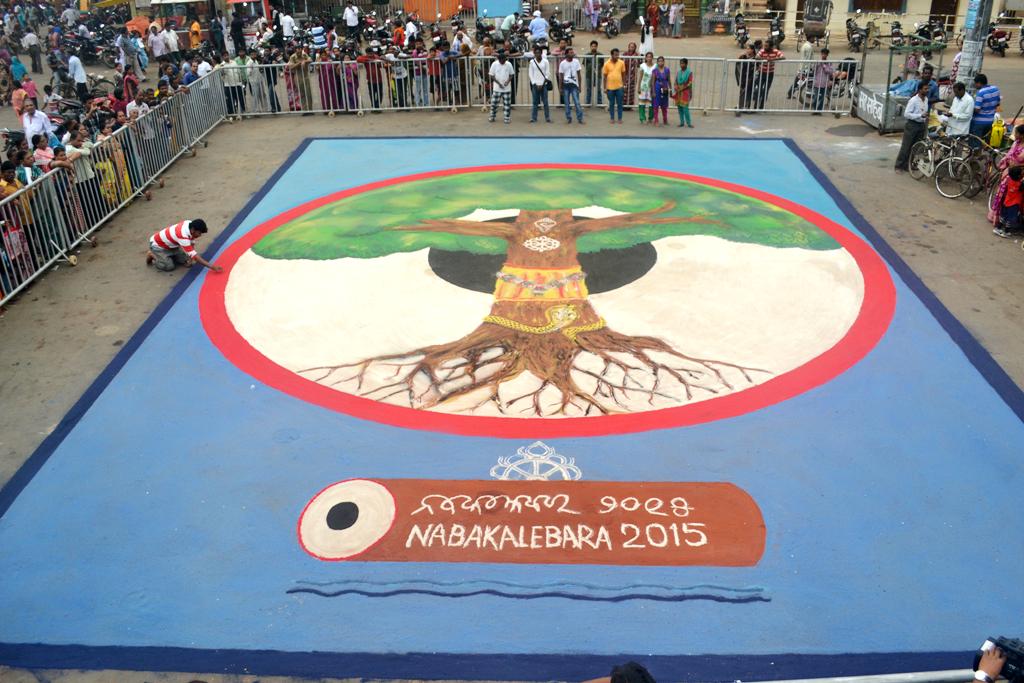 As the daru (tree log) reached the pilgrim town after a nine-day journey from Kharipadia in Jagatsinghpur district, the painting was created on the Grand Road in front of the Gundicha Temple.
This is a first of its kind, is around 40 feet long and 60 feet wide depicting a neem tree with Sankha, Chakra in it.
Around one ton sand was used with some colour sand for the sand painting which took 5 hours to complete.
Also Read: Jagannath Nabakalebar depicted via whiteboard animation – a must watch
Comments
comments