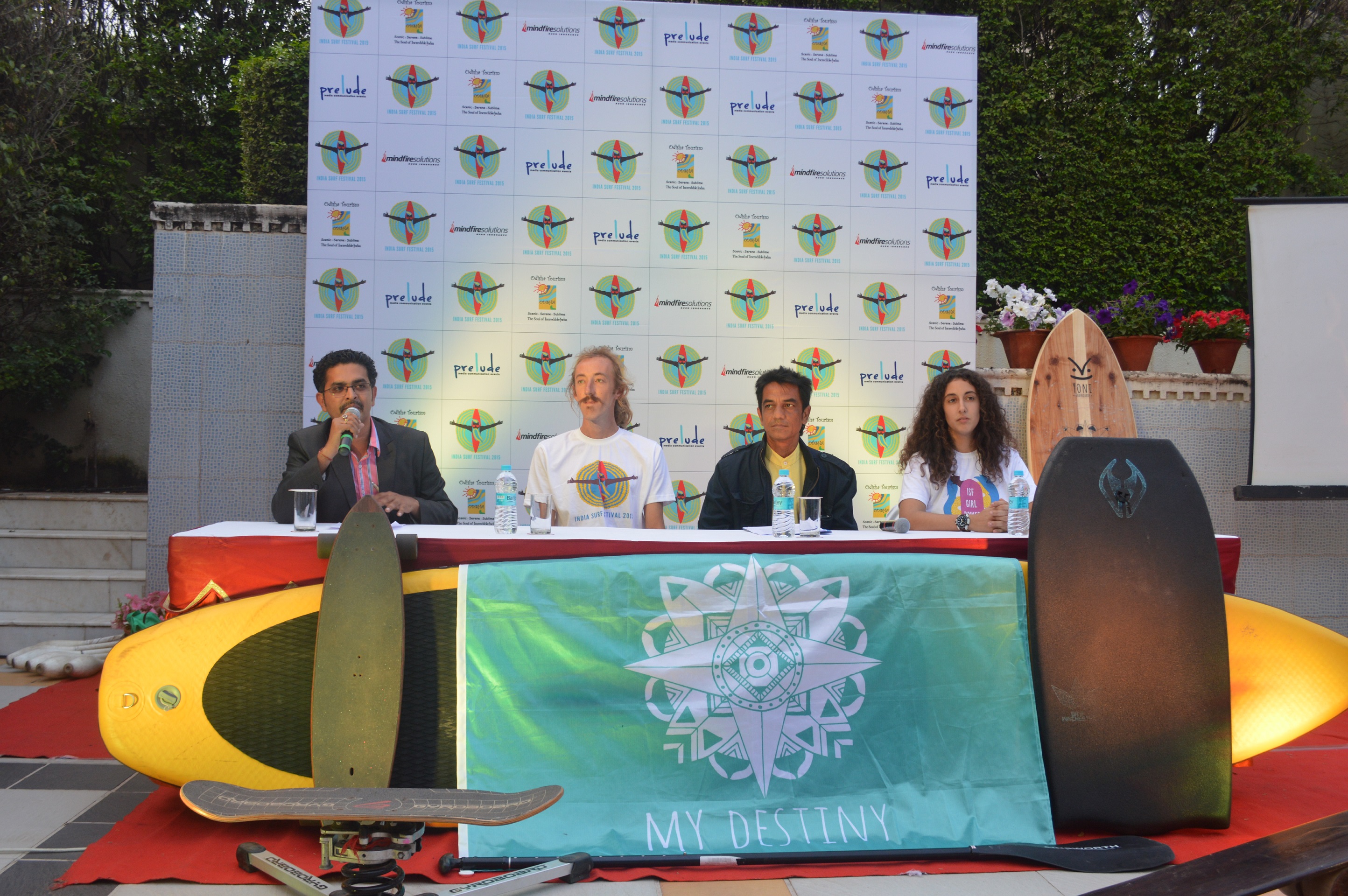 Today's evening at the India Surf Festival Press Conference was abuzz with raw energy. The press conference held at Crown Hotel housed all the media reporters with their bundle of questions. And indeed, the ISF crew had loads in store for them.
Talking about the short history of ISF, founder member Mr. Sanjay Samantray began the press meet. "I am thankful to the members of the International surfing community who had extended their full support behind this beautiful event," says Sanjay.  The members of the surfing and longboarding community, especially from foreign shores had an optimistic view of the festival and wished that the festival could change the way the beaches of Odisha are perceived. The festival is also a beginning of the surf culture, however small, in the state, they said.
The ISF 2k15 theme 'Girl Power' has attracted like-minded people from all over the world. The MYDestiny Group from Portugal is a true epitome of the theme and is organising a workshop at Ramchandi beach for female surfers during the festival.
In 2012, India Surf Festival was the humble beginnings on the lonely strip of Ramchandi beach on the Konark-Puri Marine Drive. Today this festival has reached heights and is now known for mixture of art and culture in a wider scale. It is also going to be the amazing platform for 'First-times'.
Circa 2015- India Surf Festival is going to be held from 6th– 8th February near Lotus Resort, Ramchandi Beach, Konark Marine Drive, Puri. The Festival includes Stand-Up Paddle or SUP, Surfing, Kite Surfing and Longboarding.
The Stand-Up Paddle Cup or SUP cup is one of its kinds in India and this year it carries prize money of $1000 USD. There are also workshops on Yoga on Water, and Yoga on the Beach. The longboarding workshop is another attracting for the people who enjoy surfing on road.  Kite-Surfing workshop is a new addition to the list. The Hungry Lens (photography event), live art, music gig are some of the other attractions.
Amongst everything, the most unique event this year would be SUP Ball, which has been seen only in 2 countries before- Australia and UK. It will be the proud moment for India to be the third country in the globe to host the same.
This year, India Surf Festival is sponsored/supported by Mindfire solutions (Main sponsor), Odisha tourism board, Prelude (event partner), Outlook Traveller (magazine partner), My life on board (sports partner), NRS (Gear Partner), Nalco (Outreach Partner), Travel link (Travel Partner), Yummyies (Food Partner) and few other local media partners.
Author: Alok and Sneha Mitra (Sneha on Twitter)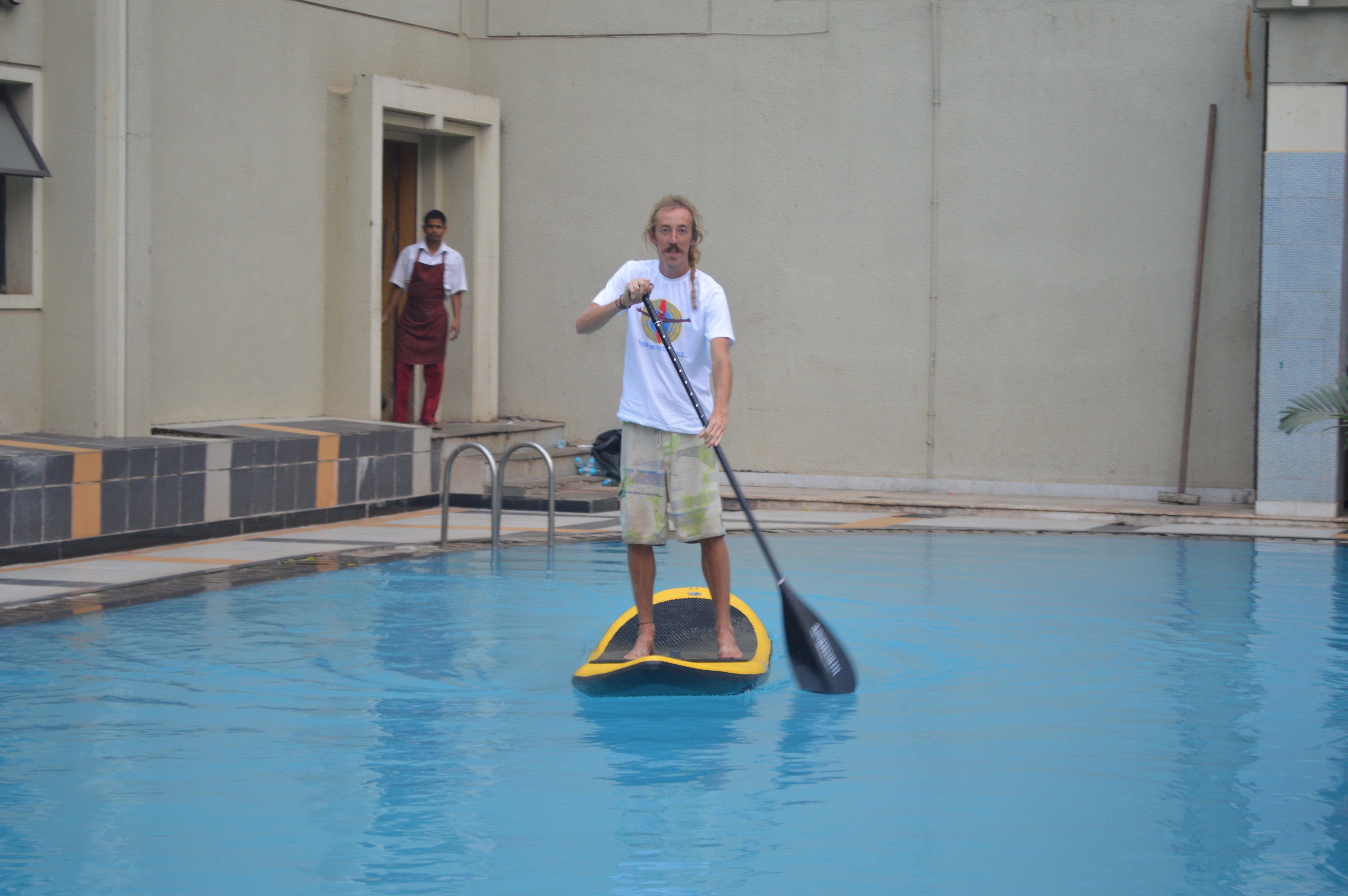 Comments
comments