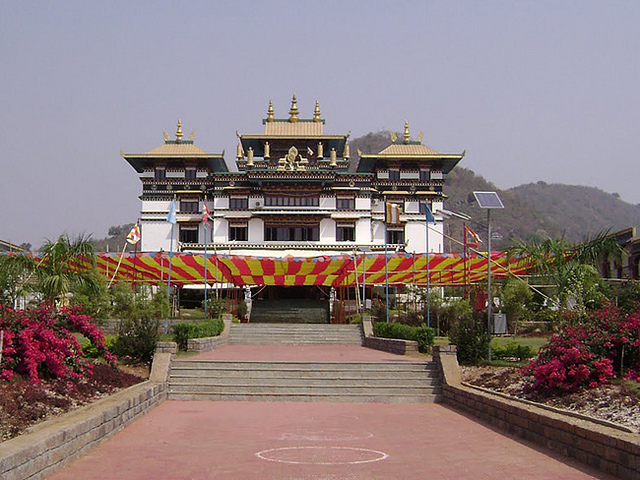 Rolling green hills, romantic climate, picture-perfect landscapes and solitude make Taptapani, one of the ideal getaways to escape the concrete jungle and cacophony of city's noisy life. Taptapani is located amidst the forests of Ganjam District of Odisha, about 50 kilometres from Berhampur.
The place is known for its natural hot sulphur springs whose water is considered to have medicinal properties that are a remedy for aches, pains and many skin ailments. Surrounded by lush Eastern Ghats, the region is inhabited by ancient tribes of Odisha. Here, the only place of stay is Panthanivas of Odisha Tourism Development Corporation. Nestled in a secluded valley, the resor'ts specialty is the suite rooms, each having a separate swimming pool which has a direct water source originating from the natural hot sulphur springs where you can enjoy a dip. One of the region's best kept secrets is the Buddhist communities practicing Tibetan Buddhism called 'Phuntsokling Tibetan Settlement' that dates back to the early 1960s at Chandragiri. Here, you can see the largest monastery of South-east India – the Padmasambhava Maha-Vihar.
You can take a long nature-walk along the picturesque landscape of the surrounding areas of Taptapani. A visit to the villages of tribal communities such as Kutia Kondh, Bonda, Dingara Kondh and Mali tribes can be interesting as you can also learn about the lifestyles of these tribal people. But the most popular thing to do is to take a dip at the hot spring of Taptapani.
Also Read: History of The Monastery in Odisha near Chandragiri
Comments
comments