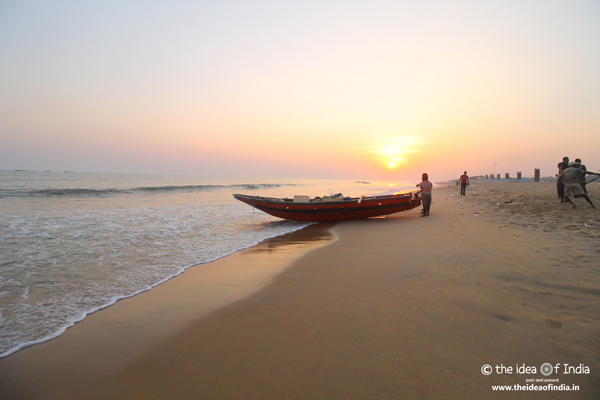 Year 1982! I was a child then. We were living in Sambalpur in western Odisha, where my father was serving as a lecturer in Zoology at the prime Gangadhar Meher College. Additionally, he also served as the Rector of a boys' hostel. In this year, the hostel picnic had been arranged at Chandrabhaga beach, 350 away from Sambalpur.
We reached at the spot in the late evening in a clear December day. Chandrabhaga beach is 3 km away from the world heritage Sun Temple at Konark. Nolias, the Telugu speaking fishing community are the main inhabitants of the beach. As we reached in the pitch dark evening, we did not find any formal place to spend the night. I and a hostel student, who was close to my father, hopped into an abandoned hut. The rest of picnickers, while some slept inside the bus, others headed into the open beach.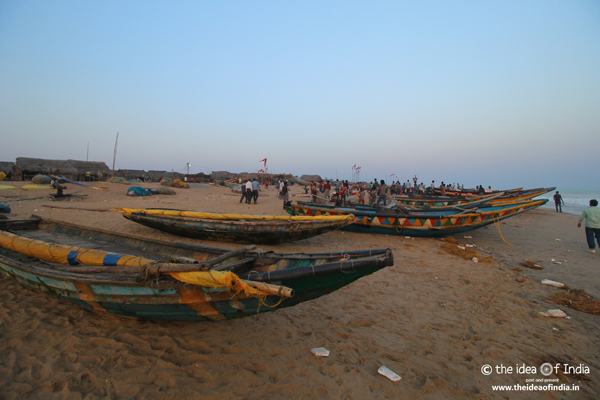 It was early in the morning, about 4 o clock, much before the winter sun rise. We saw all the young and middle aged Nolias had gathered on the beach before a small shrine. The Nolia priest was offering a ritual for their safe sail. Most of them wore a tiny loin cloth around their private parts and a conical cap over their heads. They appeared very similar to the look of prehistoric men. Within a few minutes they entered into the Bay of Bengal, eventually losing the contact with the land. That time there were no mechanised boats. They used catamarans, a primitive boat stitched of three logs. The sight was adventures with no trace of any forms of urbanism.
On last Sunday, I visited again their settlement after 32 years. This time I was matured enough to understand their world and well-equipped to capture the moment.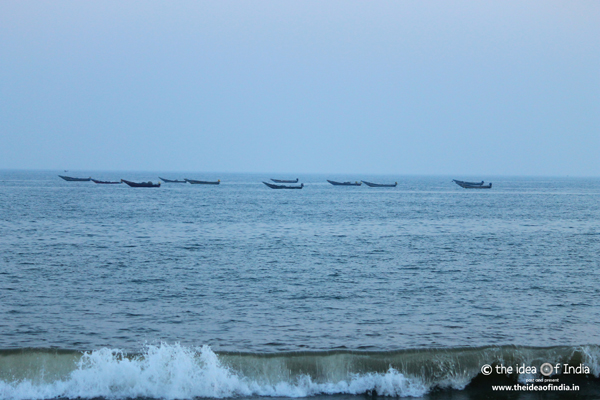 Nolias are a seafaring community. They had originally migrated from Andhra Pradesh during the British Raj. They served as lifeguards to British swimmers. From dawn to dusk their life revolve around the sea. They begin their sail in the morning 4 and venture into 15/20 km inside the sea. At 4 in the late afternoon they return with their catch. Once in the offshore, the beach turns into a ground of hustle – bustle with their women folk and the middle men who buy fish from them. The women are engaged in drying and separating fish. Today, they appear modern with relation to wearing cloths. They no more use catamarans. Instead they use fibreglass and soft metal made boats. However, their lifestyle has not much changed. They still live in the ancient way in tune with the nature.
Thanks to Jitu Mishra for this awesome blog:
http://jitumisra.wordpress.com/2014/12/06/an-evening-with-nolias-at-chandrabhga-beach-odisha/
Comments
comments