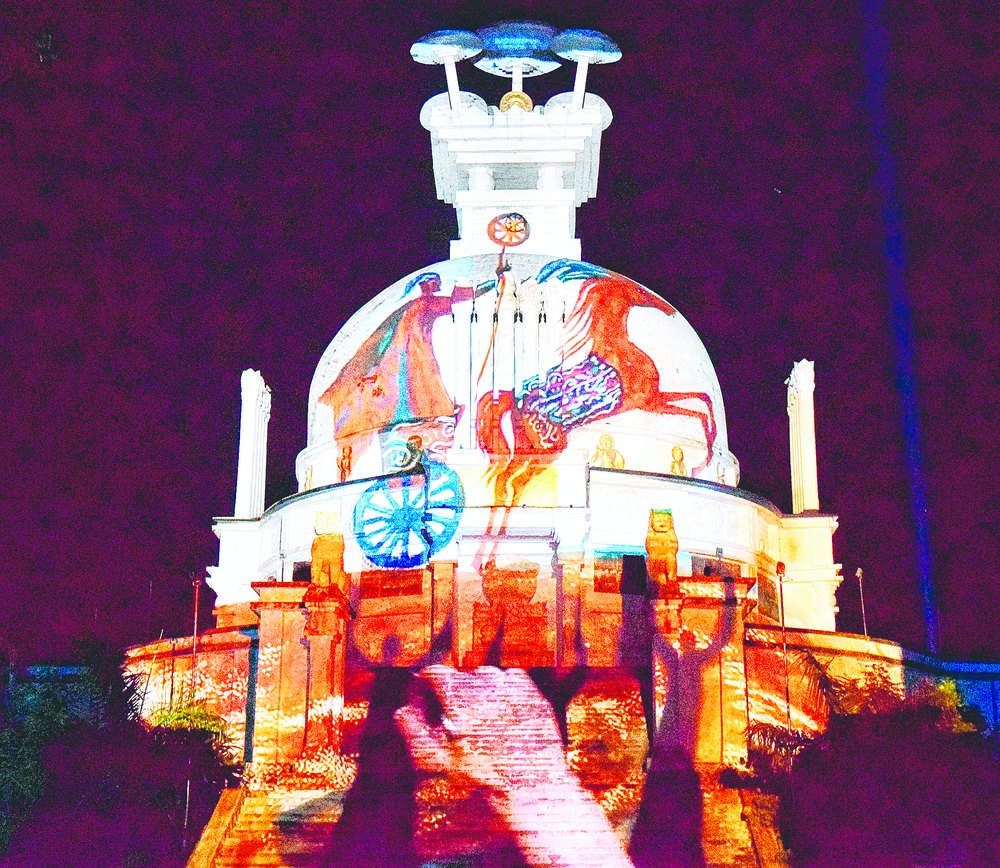 Its nice to see trial run of the light and sound show under way at the peace pagoda in Dhauli.
Tricolor India Schauspiel Private Limited, a FDI venture of the UK-based projection studio  is taking care of the project here.
Transformation of Asoka from Chandasoka to Dharmasoka, spread of Buddhism from Kalinga to the Southeast Asian countries will be the theme of the 35-minute show. While actor Om Puri will render his voice for the Hindi script, actor Kabir Bedi will read out the English version. Bijay Mohanty will lend his voice for the Odia part.
Photo Courtesy: Telegraph
Also Read:
Comments
comments