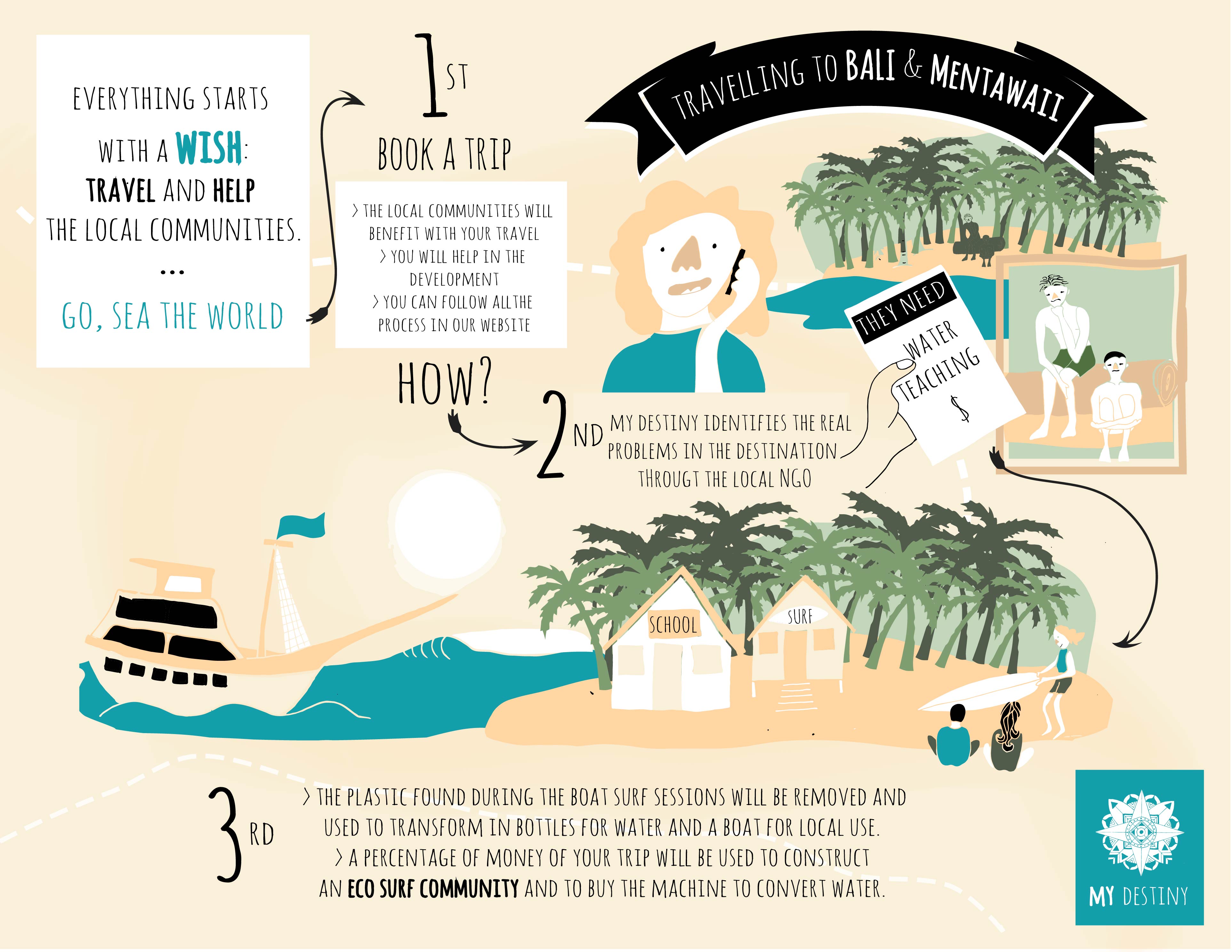 The MY Destiny is a global community EcoSocial of Surf and Travel. We believe that every traveller can have a positive impact.
www.facebook.com / MYDestiny.EcoSocial
It started as just a journey that I made to the Mentawai and Bali. For this trip I decided to join the eco-social concerns, combining a Liquid Future NGO partner that will work during and after the trip.
The project grew and soon became a global EcoSocial Surf & Traveling community. It's intended to represent the celebration of an entire culture, joining Art, Music, Surf and Travel.
In addition to promoting Sustainable Tourism, solves a real problem for each destination. Through a close partnership with a local NGO, in all our trips we contribute to a solution.
Check out the teaser video here
: http://vimeo.com/114510344
Comments
comments