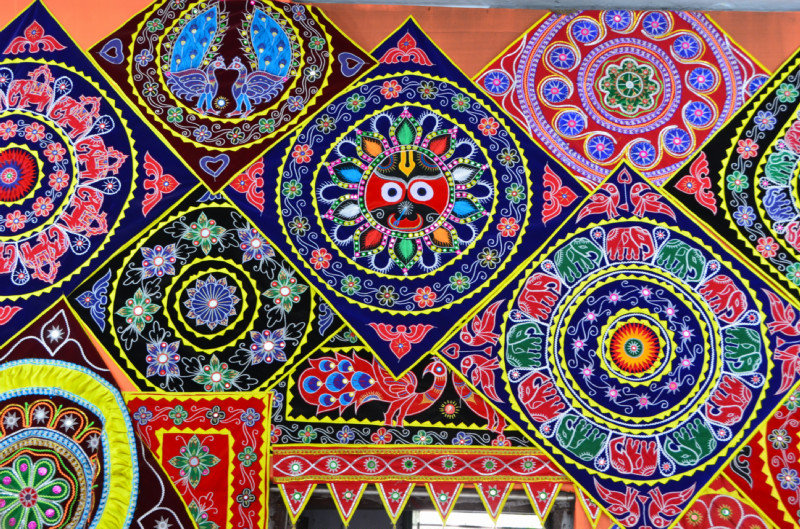 The craftsmen of Pipili have moved with the times. From being just a village craft, they have put the applique wonders on the global map. The craftsmen have been taking up bigger challenges apart from making articles for use in temples and decorative items. For the past 10 to 12 years, the Bokaro Steel Plant has been placing orders every year for appliqued artwork for the Rath Yatra celebration at the plant.
The Pipili artwork also caught the fancy of a mall authority in Kolkata. During Durga Puja in 2014, it added colour to the mall with Pipili artwork. 'Chanduas' are also used to decorate the interiors of tourist tents at Bhitarkanika.
The art form has evolved to include more products over the years. The betel holder has been modified to a letter holder. Besides the insignia, lamp shades, cushion covers, bags, purse, 'batuas' and folders are in vogue. Lacework and modern patchwork styles have been introduced in the making of chanduas.
The Odisha Police have bought 200 umbrellas, which are also in vogue in defence establishments. Craftsmen have also turned to the internet for a wider reach. They have advertised their products on websites selling ethnic ware. "I send photographs of our products through WhatsApp because it's quick and convenient," said Prakash Chandra Mohapatra, a shop-owner.
Courtesy: Times of india
Comments
comments