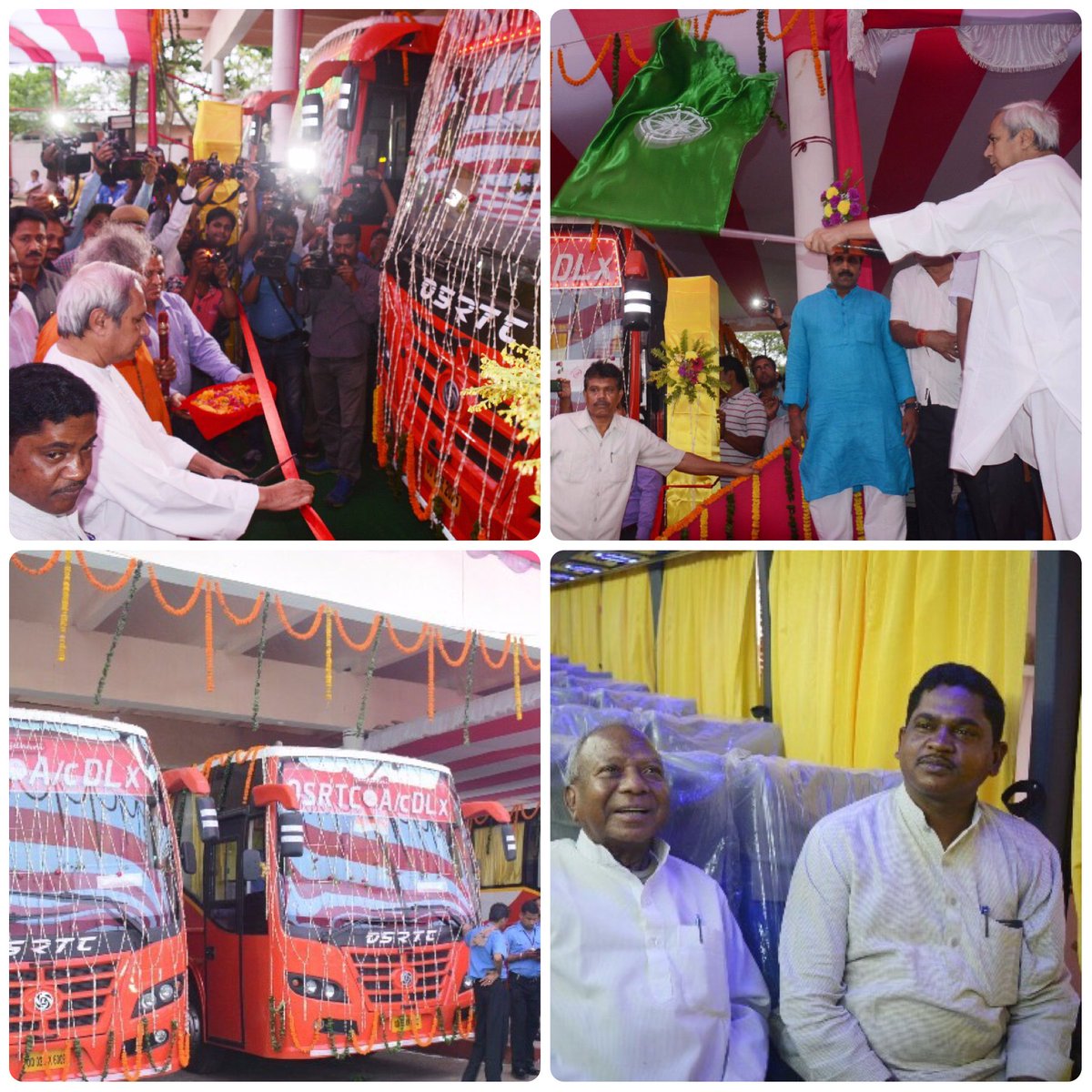 Chief minister Naveen Patnaik flagged off 20 buses including 19 AC buses here at the Paribahan Bhawan to ply in different routes of the state and neighbouring states.
The OSRTC, a state government undertaking, has purchased the buses at the cost of Rs 8.74 crore. It has spent Rs 44.5 lakh per an AC bus and Rs 28 lakh for a non-AC bus. The AC bus has 43 seats, while non-AC bus has 40 seats.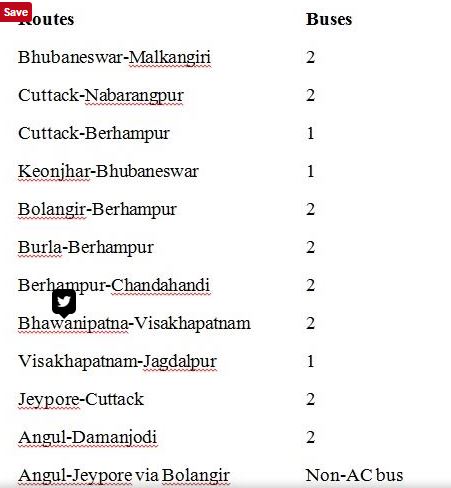 Passengers have to pay Rs 1.05 per kilometer to travel in the AC luxury buses. AC buses will be run in 11 different routes- Bhubaneswar-Malkangiri, Cuttack-Nabarangpur, Cuttack-Berhampur, Keonjhar-Bhubaneswar, Bolangir-Berhampur, Burla-Berhampur, Berhampur-Chandahandi, Bhawanipatna-Visakhapatnam, Visakhapatnam-Jagdalpur, Jeypore-Cuttack and Angul-Damanjodi, while the OSRTC will ply the non-AC bus in Angul-Jeypore route via Bolangir.
Courtesy : TOI
Comments
comments