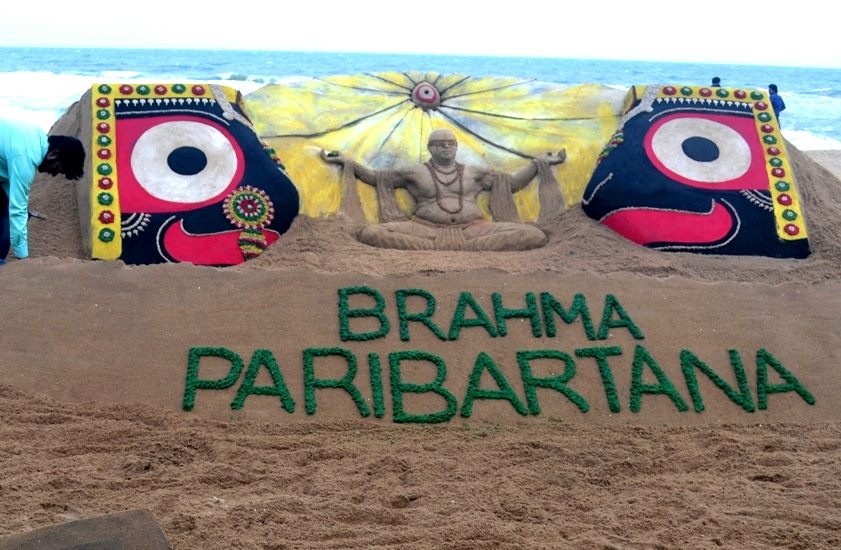 After being worshipped for 19 years, the wooden idols of the presiding deities of Shree Jagannath temple in Puri will bid adieu to the Ratna Simhasana that they adorned and vacate it for the newly carved idols after transfer of Brahmapadartha (life substance) from them past midnight today.
The Brahamapadartha parivartan niti (life ubstance tranfer ritual) of the Lords will take place late in the night today. During the ritual, Shree Mandir and its surrounding will be blacked out. Tadau Karana and Deula Karana (temple clerk servitors) will guard the Simhadwara (Lion's Gate) of the temple during that period.
Puri King Gajapati Maharaj Dibya Singh Dev, considered the first servitor of the Lords, will offer purnaahuti (final oblation to the sacred havan fire) at the mahayagna being held inside the Koilibaikuntha.
Also Read: What next in Jagannath Nabakalebar after Tree selection is complete? Know here
Comments
comments