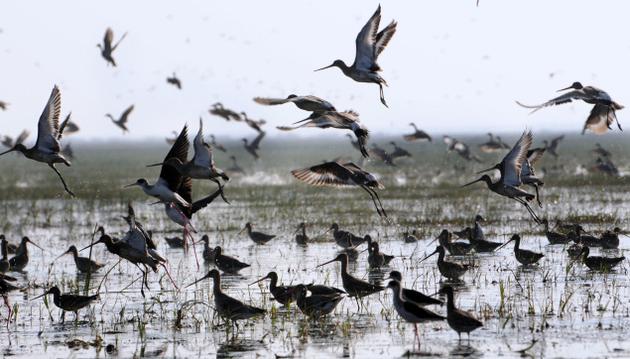 At least seven lakh migratory birds have arrived at Odisha's Chilika Lake, India's largest brackish water lagoon, since October for their winter sojourn.
Highest concentration of birds were seen at Nalabana island and Mangalajodi, a wet land inside the lake.
Every year, about a million migratory birds from places as far as Siberia, Iran, Iraq and Afghanistan come to the lake in October and return in March.
Last year, the birds had arrived in November, one month delay due to the effect of cyclone 'Phailin' that hit the coast of the state Oct 12.
This year, however, the birds arrived in October.
If the weather remains conducive in the days to come, the number of birds could go up,
Comments
comments