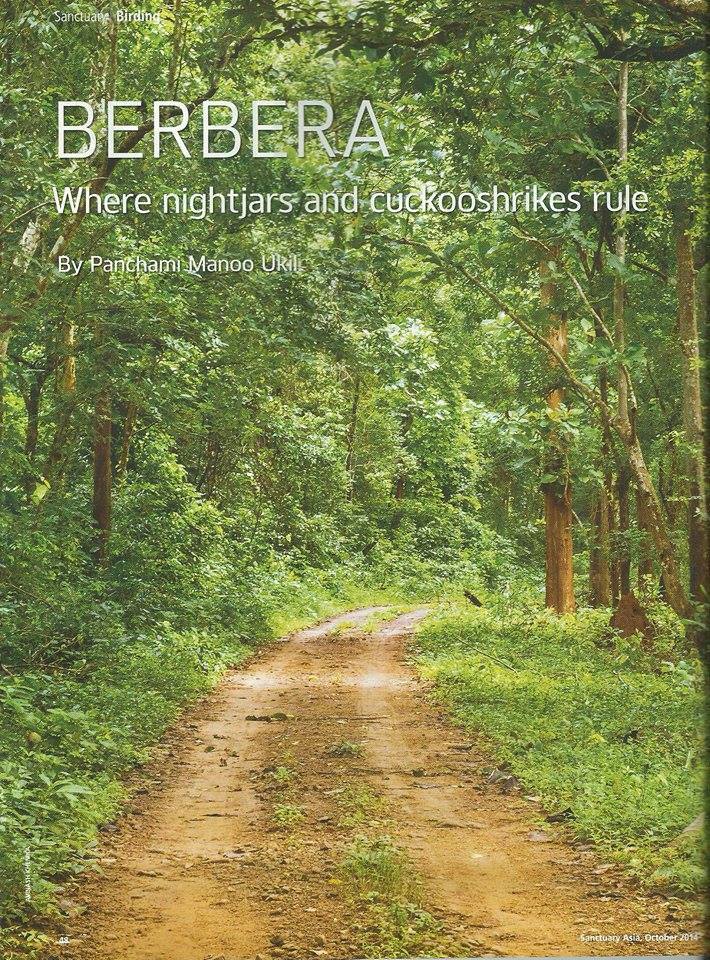 Thanks to the effort of Panchami Manoon Ukil of Bhubaneswar Bird Walks Fame, this gets featured in the magazine.
Barbara forest is perhaps the only forest patch in the country which is guarded by the jawans of the Central Reserve Police Force (CRPF).
This is not because of the Naxalite issue. They are there in order to keep the timber mafia at bay. However, the forest, with a rich history attached to its creation and naming, has more things to describe than what catches the sight of a traveller.
The beautiful Barbara forest dates back to some plantation activities carried out by the British forest officials in 1910. The original forest had a lot of sal vegetation along with other species such as Piasal, Ficus, Arjun, Ashoka and Kasi.
The teak plantations by the British administration were actually carried out in the valleys and foothills.
Therefore, even today, the slopes in the hills still hold the old natural forests, where sal is the predominant species. The teak trees of Barbara are unique as some are more than 80 feet high and 10 feet or more in circumference.
How did a forest in Orissa get a western name? Legend says a British forest official had lost his wife inside the forest range due to a tiger attack. It must have been named after her. Among its many attractions, a teak wood panelled forest rest house (FRH) made in 1912 by the British is still in good working condition.
The signage at the entrance of the bungalow tells you that the forest under Balugaon range comes under Khurda Division.
Comments
comments