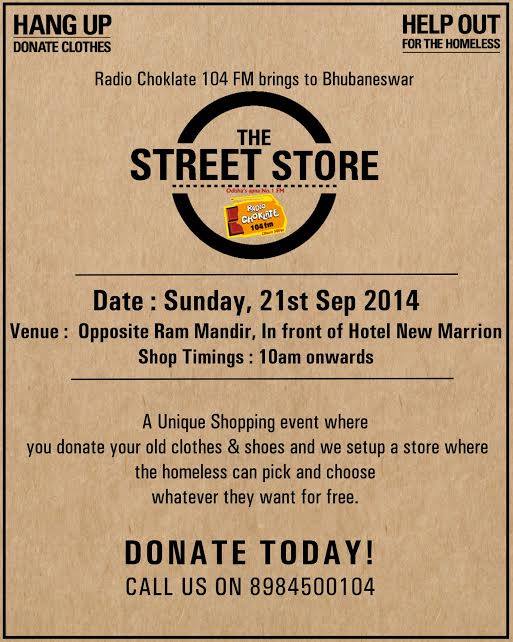 This is awesome idea… The Street Store will be in bhubaneswar this dussehra.. a first of its kind, unique shopping event for the homeless. Yes, The Street Store is coming to Bhubaneswar! It's very simple. All you got to do is donate old (usable) or new clothes, sheets, shoes etc and we set up a store – yes a real store, for the homeless who can choose and pick whatever they like. A dignified shopping experience for the needy.
So what you're waiting for? Open your wardrobes and rummage your shoe racks, get all the stuff out and to donate call us on 8984500104.
And do spread the word
Thanks to Tanaya Pattnaik for this story.
FOUNDED IN JANUARY 2014, THE STREET STORE WAS CREATED BY MAX PAZAK & KAYLI LEVITAN WITH THE SUPPORT OF M&C SAATCHI ABEL CAPE TOWN. AS HOMELESSNESS ISN'T A SOUTH AFRICAN PROBLEM, THEY MADE IT OPEN-SOURCE.
Want to know more about street store, here is the video
Street store how it was started
Comments
comments