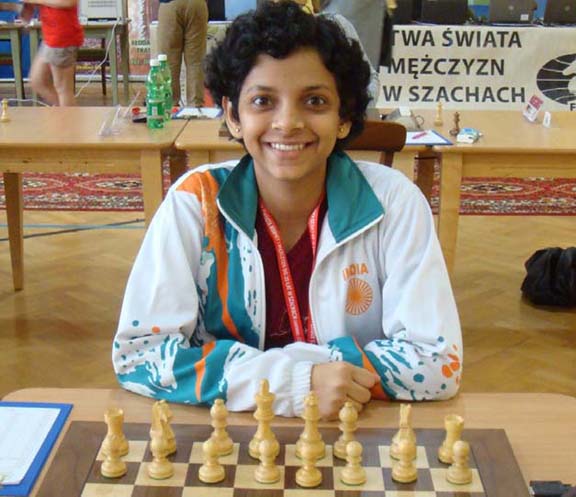 Padmini Rout (born January 5, 1994) is a chess player from Odisha. She holds the title of Woman Grandmaster. She was the winner of World Under-14 girls' championship, 2008.[2] She has also won five Asian and four national titles.[3][4]
Padmini Rout started playing chess at the age of nine (2003) because of her father's passion for the game. Please support her in Times of India sports awards by voting in this link
The Times of India Sports Award is our tribute to Indian sportspersons.
Endeavour to honour the past, celebrate the present and nurture the future in Indian sports
•One must admit that as a nation we haven't given many sportspersons their due. The truth is that sometimes we have even neglected them.
•The Times of India celebrates the journey of our sports heroes with The Times of India Sports Award.
•Come forward and vote for your favourite players, from the categories listed below, based on the performance in the year 2014.
•TOISA winners will be selected basis a combination of jury and online voting.
•Ten lucky voters get a chance to see their favourite sports stars win at the award ceremony.
Comments
comments