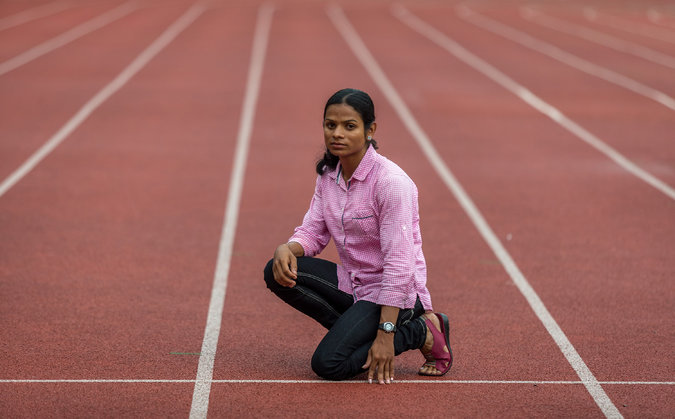 The case of Dutee Chand — the Indian sprinter who has been banned from competing as a woman because she has naturally high levels of androgen — casts international sport in a bad light.
Great athletes always have an unfair advantage, at least over the rest of us. Life isn't a level playing field. Sure, training, education, opportunity, make a big difference. But if you think you could be in the NBA, but for a lack of opportunity, chances are pretty good you're kidding yourself.
So the claim that it's not fair that Dutee Chand should be allowed to compete with other women just because she's got naturally occurring high levels of hormones associated with improved performance is like saying that taller than normal basketball players should not be allowed to play because they enjoy a competitive advantage.
Doping is banned by and large because it's dangerous and because it gives an unfair advantage. But the Athletics Federation of India, acting in conformity to the rules of track's governing bodies, is telling Dutee Chand that she can compete only if she undergoes potentially harmful surgeries or hormonal therapies that might diminish her performance.
Why?
When pressed, regulators insist that the problem is a large one in the sport. The rate of this sort of elevated hormone profile is much higher among elite athletes than it is among the general population. As quoted in The New York Times, Arne Ljungqvist, chairman of the International Olympic Committee's medical commission, says, "People who say, 'This is nothing; we don't need this rule,' don't know sports or are at some distance from sport." He adds, "This is not an easy matter. It's an evolving matter. We just can't bury our heads in the sand and pretend these conditions do not exist."
Here is source to original article by NPR:
http://www.npr.org/blogs/13.7/2014/10/10/355058865/why-cant-dutee-run
Comments
comments