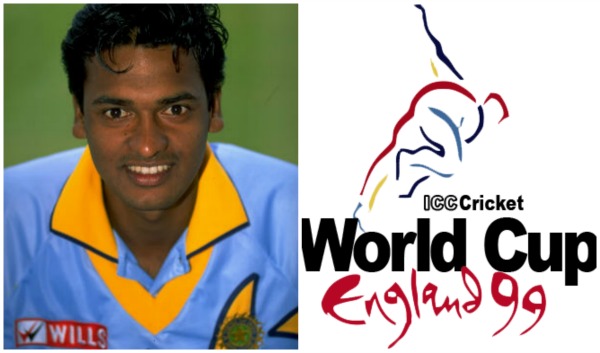 Hosts, India lost to West Indies in the semifinal of the World T20 despite of a brilliant performance throughout the tournament. It was a wonderful display of cricket by all the teams. India celebrated the grand extravaganza. But our state Odisha couldn't get a chance to host a match after the unfortunate bottle hurling incident by some unruly crowds during the second T20I match between India and South Africa, last October. But starting from the story of uncanny speedster Debasish Mohanty to hosting ICC Women's' World Cup in 2013, Odisha has always been a great part of Indian Cricketing folklore.
Here are some facts about World cup and its Odisha connection that you should know.
Odisha although produced only a handful of international cricketers (both men and women), Debasish Mohanty will always remain special as he was the first player from the state to represent the country in the highest level. Having made a successful debut against a strong Sri Lankan batting line up in a test match, Mohanty had played the 1999 ICC Cricket World Cup in England as a late draft to the side. He took 10 wickets in an otherwise unsuccessful outing of the team India, only two less than Javagal Srinath. It was also a matter of pride for every Odia that, 1999 world cup logo was modeled as per the action of none other than Debasish Mohanty. Alluring by Mohanty's fantastic open chest bowling action, ICC had decided to make the logo as per his action. It was the first and last time, world cup logo was modeled as per the action of a cricketer. Although his promising career was truncated by inconsistency, Mohanty shall always be a legend in the minds of every Odia.
Top order batsman, useful spinner, Politician, Administrator, Stamp Collector, manager- Ranjib Biswal has done it all. He was the first cricketer from Odisha to have represented the country in a world event when he played against England U19 at Renmark Oval in the first ever Under 19 world cup in 1987. Although he couldn't score much on that low scoring encounter, he took the wicket of Nassir Hossain who later went on to become the captain of England senior team. India U19 won that high fought encounter. At a very tender age of 25, son of the former minister of Odisha Basant Biswal, an inform Ranjib left cricket to contest in the Parliament election. Being a part of Indian National Cricket team, Biswal successfully acted as the manager of the side in 2011 ICC World Cup. He was the luckiest manager ever as he was also with the 2013 champions Trophy Champion team.
After Ranjib Biswal, Rakesh Mohanty is the second cricketer from our state to play in an ICC U19 World Cup. In the 2002 ICC U19 World Cup in New Zealand, Rakesh played every match of the tournament till the semifinal. A star studded South Africa team defeated India in the semifinal. Although it was a forgettable outing for Rakesh, he was forever etched his name as a junior international.
Barabati Stadium is lucky to Indian cricket in so many ways. This old historical stadium in the silver city hosted a match in 1996 World Cup. Sachin Tendulkar struck his first world cup century against Kenya in that match. His unbeaten 127 runs ensured that India won the game in a canter. It was the first of many more and Sachin marked that one as special in an interview later.
Born and brought up in Odisha, Pragyan Ojha is a popular name in Indian cricketing circuit. The lanky slow left armer has played in 2009 edition of World T20 and took four wickets in the first game against Bangladesh. Although he is now playing as a professional for Bengal after leaving Hyderabad in Ranji Trophy, every Odia can be proud of him.
Unlike the men counterpart, Odisha eves share a fair amount of success in international level. Among all of them, Madhuri Mehta and Roshnara Parvin have played in ICC World Cup. Hailing from a sleepy western district Bolangir, Parvin and Mehta worked hard to cherish their dream. Parvin played both Women's world T20 in 2012 and Women's world Cup in 2013 whereas Mehta was a part of the Indian Women's team which played women's T20 in 2014 in Bangladesh. A district where people strive for food and shelter, Parvin and Mehta are the examples of dedication and meticulous hard work.
When Mumbai showed inability to host Pakistan matches in ICC Women's world cup due to the protest by the right wing political party, Shiv Sena, Odisha Cricket Association accepted the challenge with open arms. Barabati Stadium and DRIEMS Ground hosted all the games of Group B successfully in over two week time which shall always be a part of the success stories of OCA.
Anshuman Rath was a key member of the Honk Kong national set up in this T20 world cup. Although he has grown up in Honk Kong, originally he hails from Satyanagar in Bhubaneswar. He made his international debut against Papuea New Gueina in Australia. Someone who can speak Odia fluently, Rath has a deep sense of gratitude towards Odisha.
Rajeev Titan Routray is not a known figure in Odisha. However brought up in Scotland, Rourkela native Routray played for Scotland under 19s in 2004 under 19 world cup. Right arm medium pacer, Routray who idolizes Glenn McGrath was a part of the under 15 side of Scotland as well.
At present, Odisha cricket may not inspire too much hope but this stories shall always be a part of the history.
( Bastab K Parida, is a sports commentator and writer based on Cuttack. Apart from Sports, he also writes on sociological problems and aspects of society. )
Comments
comments