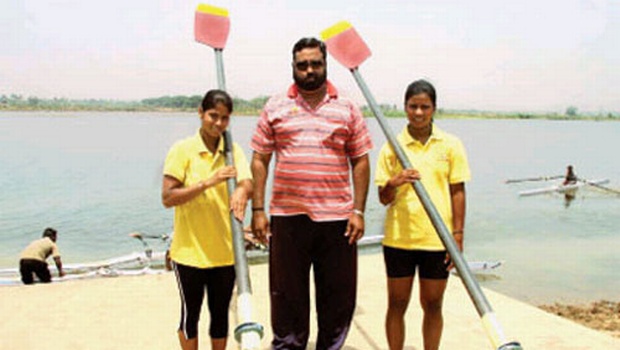 When will we learn to give Sports other than cricket and selfless coaches their due?
Fourteen years of selfless service for the country and a mammoth 262 national and internationals medals later, Jose Jacob is an unhappy man.
The Dronacharya-winning rowing coach, with his vast experience in producing champion rowers over the decade, has been patiently living with the tag of a 'contractual coach' employed by the Sports Authority of India (SAI).
Jacob's 14-year stint with the Odisha Rowing Association at the Jagatpur Centre in Cuttack has produced stellar results for both the state and country. His wards — Pramila Prabha Minz and Pratima Puhan — won India's maiden women's bronze medal in coxless pairs event at the 2010 Asian Games in Guangzhou, China. Apart from producing 24 national-level rowers and 20 international medallists from Odisha, the 51-year-old also led the state to 13 national championship titles.
"I will wait as long as it takes. My mission is to produce an Olympic medal-winner from Odisha," Says Jacob.
Credits: Times of India
Comments
comments