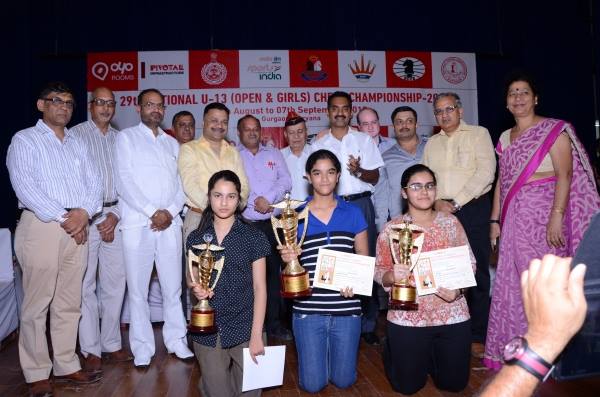 Odisha girl Anwesha Mishra has won the silver medal in 29th National Under-13 Girls Chess Championship held at Gurgaon in Haryana on Monday.
Anwesha has already won two medals in national and international level championships. In 2011, she got silver in 25th National Under-9 chess championship and won a bronze at the National Under-11 chess championship held in Delhi in 2003. In the 2012 Asian Youth Chess Championship held in Srilanka, Anwesha had bagged two gold medals in rapid and blitz rounds.
Odisha's IM Padmini Rout had bagged gold medal in the national U-13 chess for three successive years in 2005, 2006 and 2007.
Like Us in Facebook to get more content like this
If you have content to share with us, send us an email at [email protected]
Comments
comments