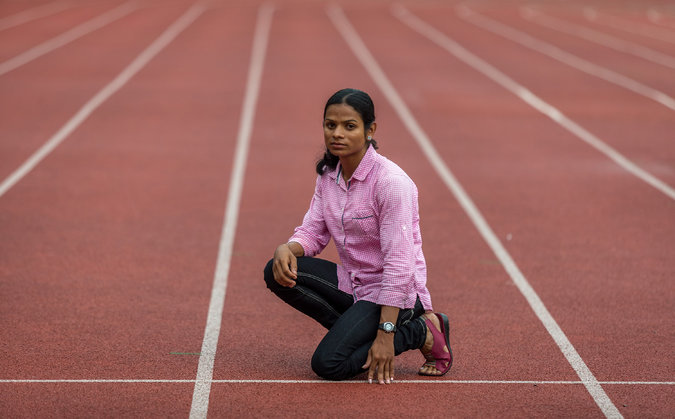 Governing bodies do not draw boundaries around the physical gifts of extraordinary male athletes, excluding them from competition because they are somehow "more than male." Yet the International Association of Athletics Federations does do this with female athletes. Eighteen-year-old sprinter Dutee Chand is the latest athlete to be barred due to the advantage she gains from naturally high androgen levels. Chand's case – and her appeal of the ban – gets to the very nature of competition.
When Linda Hunt won the Oscar for best supporting actress in 1983, it was the first time anyone had taken home the trophy for portraying a character of the opposite sex. While the role of photographer Billy Kwan The Year of Living Dangerously required Hunt to don a fake moustache, her height (she is well under five feet tall) enabled her to portray Kwan's dwarfism without special effects. Thus, alongside her own raw talent and dedication to her craft, she took advantage of her natural physique to top the competitive field and do something no one had ever done before.
No one accused her of cheating.
Dutee Chand is experiencing something different. Last year, the International Association of Athletics Federations banned the champion Indian sprinter from competition because of high testosterone levels. Chand's testosterone is not connected to illicit doping, but rather a natural biological phenomenon known as Hyperandrongenism. Controversially, the IAAF uses testosterone as its primary measure to ensure that athletes competing as women are, indeed, women, and therefore not competing with an unfair advantage over their counterparts. According to the IAAF, for Chand to re-enter competition against other female athletes, she must – either chemically or surgically – lower her testosterone levels.
Chand is not the first to receive such a sentence from the IAAF, but she is the first to publically refuse to alter her body in order to conform with the rules. Chand has been clear: she does not want to medically interfere with something that her body produces naturally, even though that may give her a competitive edge. Unlike the uncounted number of women who have received similar sentences from the IAAF before her, Chand has appealed to the Court of Arbitration for Sport to be reinstated in her sport.
Full article here:
http://theallrounder.co/2014/11/03/calling-nature-a-cheat/
Comments
comments