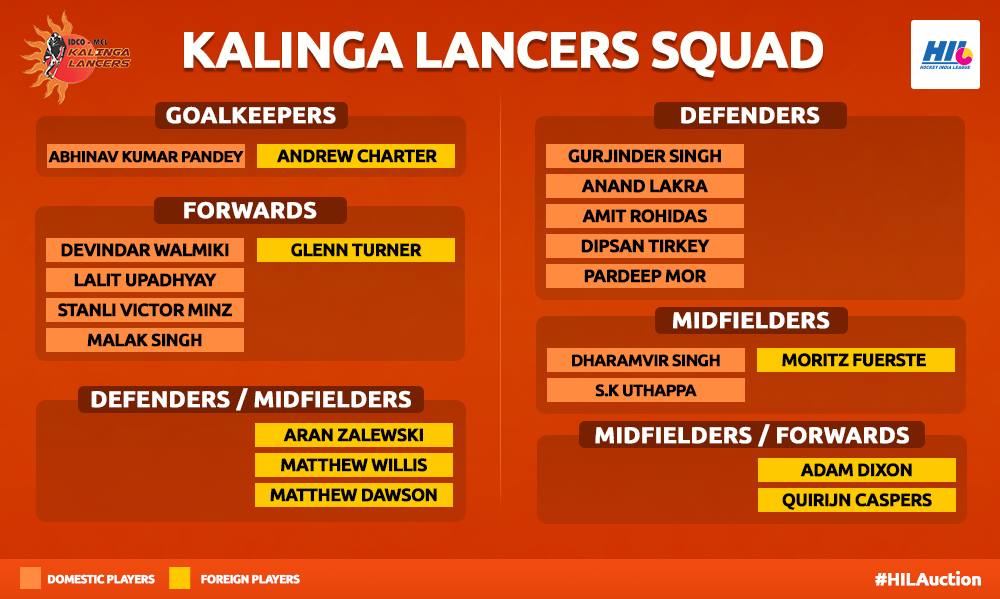 Among the Odisha players, Amit Rohidas and Dipsan Tirkey (both $31,000) commanded the best prices. Stanley Victor Minz ($8,500) and Anand Lakra ($8,000) also fetched reasonable amounts.
Among the foreigners, Germany's Moritz Fuerste broke through the $1,00,000 barrier. He was picked up for a whopping USD 1,05,000 (Rs 69,46, 289).
With the new goal-scoring rule in place in next year's HIL, where one field goal will count as two, strikers were high in demand but it was never expected that Sardar will drew such a less price. In fact, young and less experienced Indian players like Nikkin Thimmaiah, Gurvinder Singh, Dharamvir
Fuerste, an Olympic gold medallist, who bagged the highest price as he was bought for a hefty amount against his base price of USD 30,000. Initially it was three-way fight between Wizards, the Waveriders and Dabang Mumbai vying for his services, but in the end the Lancers pulled off a late heist with their record bid.
Dilip Tirkey, mentor for the Kalinga Lancers stated they had always wanted Fuerste and it was a planned move. "In the last two HIL, our performances were not good so we came to the auction with a plan this year. We wanted to make our team stronger. We want to build team around Fuerste. He is a proven customer for Germany and we thought about it earlier that we will go for him," he said.
Comments
comments