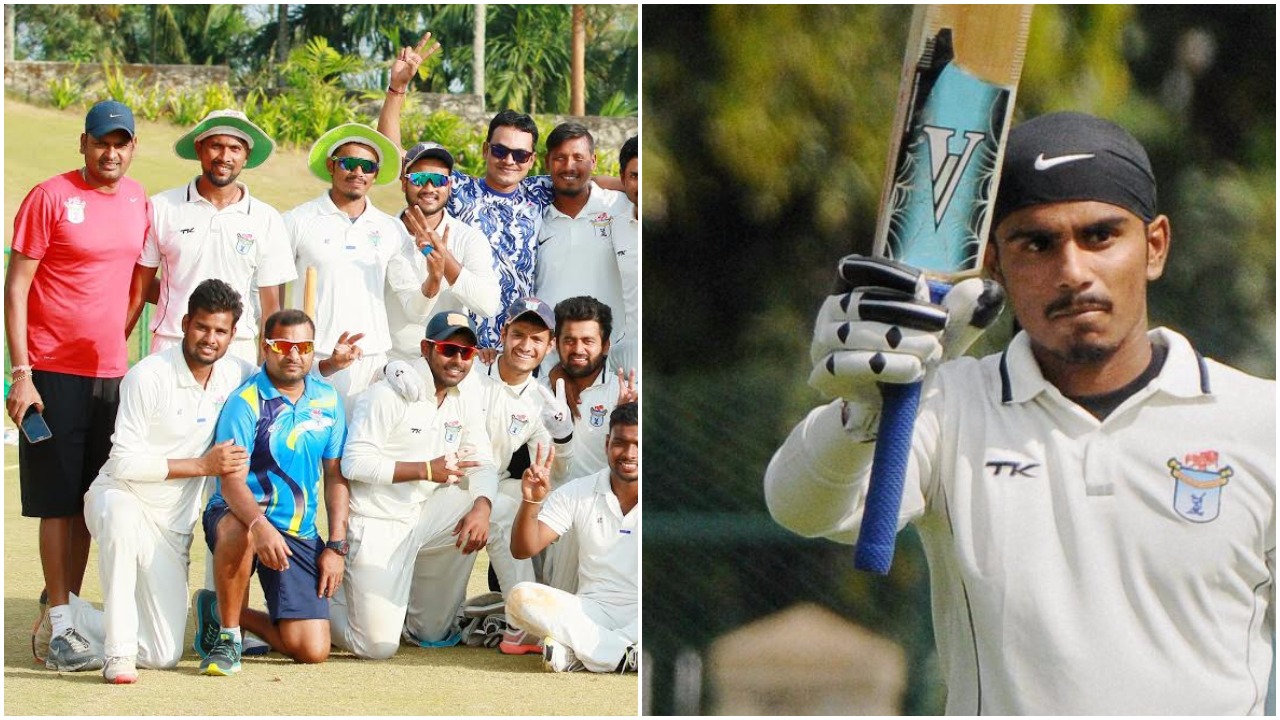 Odisha's exit in the Ranji Trophy quarter-final against Gujarat marked the end of what has been a bittersweet 2016-17 season. The end was as harrowing as it was heartbreaking; they were outplayed over five days in Jaipur. Their bowlers had to spend over two days on the field, watching Gujarat pile on 641, their highest total in the tournament's history, in their second innings and contend with an unbeaten triple century from opener Samit Gohel.
Yet, it was largely a season of improvement. The Gujarat match was their first appearance in a knockout fixture since they played Punjab in the quarter-final of the 2001-02 season in Mohali. That side had stalwarts – SS Das, Rashmi Ranjan Parida, Sanjay Raul, Pravanjan Mullick and Debasis Mohanty among others. Three of those – Das, Parida and Mohanty have been associated as coaches since their retirement.
The intermediary period made for one of the most intriguing cases in the Ranji Trophy. Since losing the Plate Final in 2006-07, Odisha haven't threatened to qualify for the knockouts. And yet, they have found a way to remain on the periphery of the top-tier teams throughout.
In 2015-16, they escaped relegation with an eighth-place finish in Group A. They had a solitary win after eight matches, lost three and conceded the first-innings lead in three of their four drawn games. This year, they didn't have a single defeat until their final group fixture, against Jharkhand.
As a side that prides itself on its seam attack, their new-ball combination of Basant Mohanty and Suryakant Pradhan were their biggest weapons. But they were often let down by the batting, and did not have the cushion of big runs. Odisha's average first-innings score in 2015-16 was 233; this year, it was 250, the difference of 17 indicating marginal improvement at best. But Odisha could take heart from the number of people that put their hands up.
The performances were reward for affording the players complete individual freedom. "We tried to go away from the way we usually play. In saying that, I don't mean anybody's game changed, but we tried not to curb our natural instincts," Govinda Poddar, the captain, told ESPNcricinfo. "Too often, we see that the pressure of playing at the Ranji level changes the way a player plays naturally. We have tried to let players express themselves."
In 2015-16, Poddar did the heavy lifting with 555 runs that included three centuries, while Natraj Behera and Anurag Sarangi played supporting acts. This year, their batting unit discovered greater harmony. Each of their top six batsmen hit a century, three of them in one innings against Rajasthan after being made to follow-on. Four of the top-six scored in excess of 400 runs. And yet, quite ironically, it was their batting that ended up being chiefly responsible for their defeat against Jharkhand, and their subsequent ouster.
Comments
comments