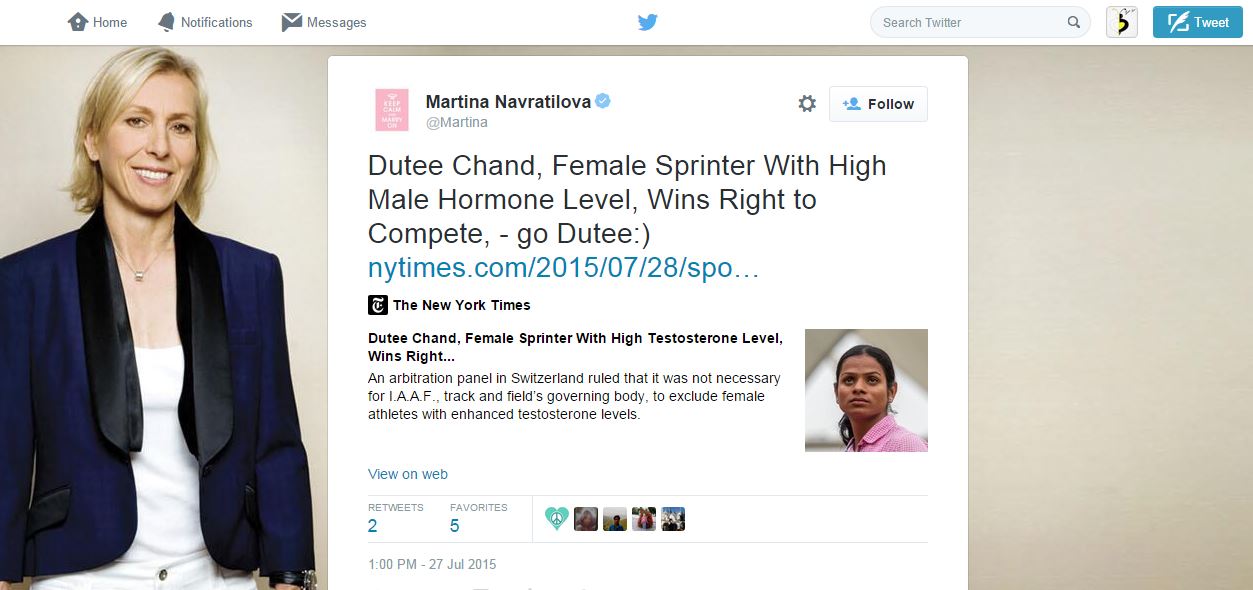 A determined Dutee Chand dashed to grab a historic place in the Rio Olympics by smashing her own national record on way to winning the 100 metres heats at the 26th G. Kosanov Memorial Athletics Meet in Almaty, Kazakhstan, on Saturday.
The 20-year-old clocked 11.30 seconds ahead of Anasstasia Tulapina (11.67 secs) of Kazakhstan and Mariya Mokrova (11.69) of Ukraine to run under the Olympic qualification mark of 11.32 seconds. That also bettered her own national record of 11.33 secs set at the Federation Cup in Delhi in April, when she missed the Olympic qualifying mark by one hundredth of a second.
Saturday's scorching run made Dutee chand the first Indian woman to make the Olympics after qualifying times were introduced in 2000. Earlier, athletes used to make the Games on quota places.
Dutee Chand,  has a condition called hyperandrogenism. She was barred from competing against women in 2014 because her natural levels of testosterone exceeded guidelines for female athletes. The guidelines are set by track and field's governing body, known as the I.A.A.F., and are similar to those of the International Olympic Committee.
The I.A.A.F. now has two years to provide scientific evidence "about the quantitative relationship between enhanced testosterone levels and improved athletic performance in hyperandrogenic athletes," the Court of Arbitration for Sport in Switzerland said. The panel's ruling said it "was unable to conclude that hyperandrogenic female athletes may benefit from such a significant performance advantage that it is necessary to exclude them from competing in the female category."
It meant that Chand, and other women who may have similar conditions, could participate in international competition including at next year's Summer Olympics in Rio de Janeiro.
Did you know Bhubaneswar Buzz is only portal covering Odisha to have more than 14,000 followers (consistent) in top 3 Social media platforms i.e. Facebook,Twitter and Instagram
Bhubaneswar Buzz is available in 10 social media channels, check out all of them here
Did you know Odisha is first in India to host Asian Surf Championship
Like Us in Facebook to get more content like this
Comments
comments