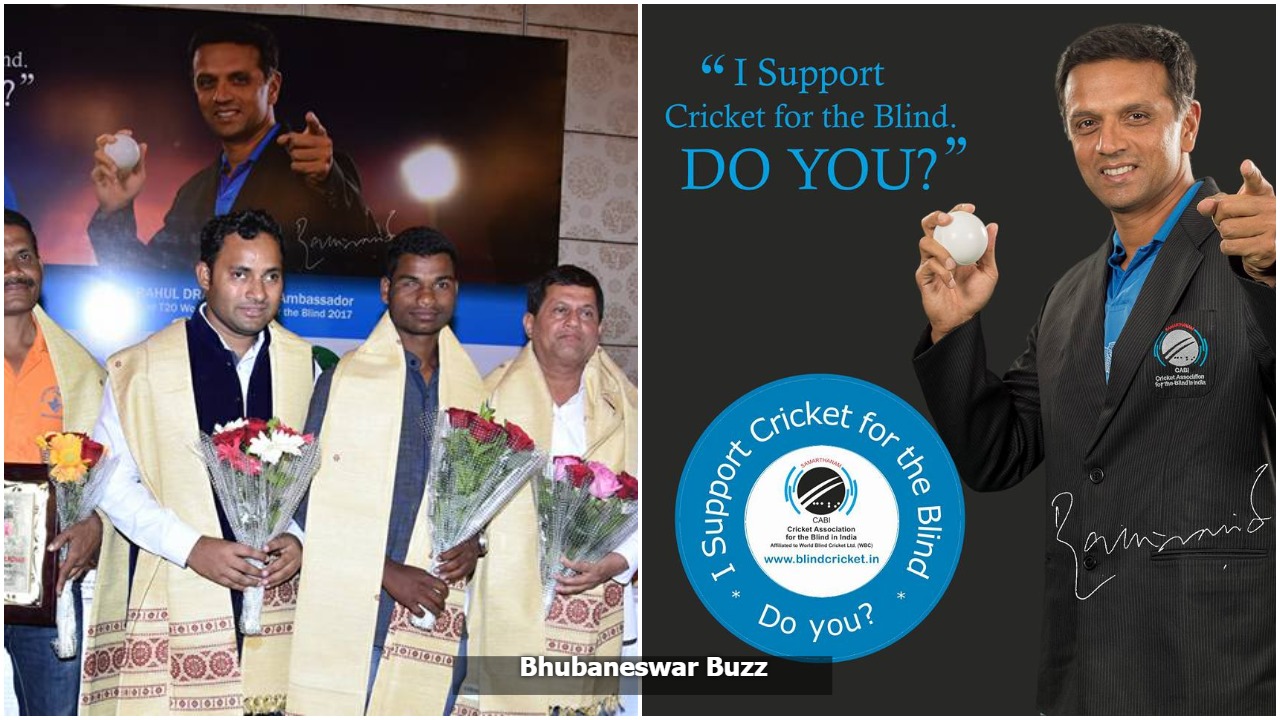 Bhubaneswar will be hosting the match between India and New Zealand on February 7, 2017 for the 2nd T20 World Cup Cricket for Blind in which two players from Odisha are included among the 17 selected for the National Squad.
As Cricket Association for the Blind in India (CABI) announced the final list of players for the Indian Team for the T20 World Cup Cricket for the Blind, Cricket Association for the Visually Challenged, Odisha (CAVI) today felicitated Sukhram Majhi and Md Jafar Iqbal, the two players from Odisha who have been selected to be a part of the 17 member Indian Team, along with Chandrasekhar Patnaik, who has been the State Coach for Visually Impaired Cricketers in Odisha since 2000.
The 2nd T20 World Cup Cricket for the Blind will be played from January 28 2017 to February 12 2017 across 10 cities including Delhi, Ahmedabad, Faridabad, Kochi, Indore, Bhubaneswar, Mumbai, Vizag/Vijaywada, Hyderabad, Bengaluru in India by the players from 10 states including Odisha, Andhrapradesh, Maharashtra, Karnataka, Haryana Gujarat, Uttar Pradesh, Kerala, Madhya Pradesh, Jharkhand with 10 Nations i.e. Australia, Bangladesh, India, England, Nepal, New Zealand, Pakistan, South Africa, Srilanka, West Indies participating in it. Rahul Dravid has been announced as the Brand Ambassador and he also launched CABI's 'Support Blind Cricket by buying a Cricket Ball' campaign on the occasion.
General public can purchase a cricket ball online www.blindcricket.in to support the cause of cricket for the blind for the World Cup. Recently, IndusInd Bank has also partnered up to support the Indian Blind Cricket Team.
courtesy : Pragativadi
Comments
comments