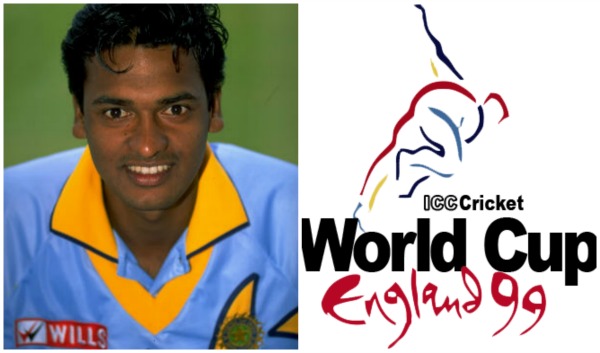 During the second half of the nineties, Sanath Jayasuriya used to wreck havoc at the mercy of Indian bowlers. On most occasions, his rendition of a stroke used to be so forceful, so compelling that it put a lasting testament in the minds of the Indians.  The sight of Jayasuriya's nonchalant flick off his legs, the fielder running backwards to see the ball sailing past him, and the Indian bowlers' heads slumping between their shoulders perfectly encapsulated Jayasuriya's authority over the Indians in that era.
In the first Test of the 1997-98 series at home of the then-World champions, Jayasuriya had toyed with the Indian bowling attack and scored a triple hundred as he and Roshan Mahanama led Sri Lanka to a record innings total of 952 in the first innings.
After failing to make inroads at the Premadasa stadium, the Indians decided to hand a  debut of a new swing bowler from the state of Odisha for the second match at the Sinhalese Sports Club ground.
Hence, on the morning of 9th of August, 1997, the entire state of Odisha was glued to the television set, and so was I. After the initial overs, the ball was thrown to the tall, lanky debutant. On prima facie basis, one could gauge the various nuances and idiosyncrasies of the bowler (his bowling action was made the official logo of 1999 World Cup). He was able to swing the ball in the air and seam the ball off the pitch, in both directions.
When the Lankan score read 53/0, he pitched the ball up to the batsman. Jayasuriya expecting the ball to come in, went for a shot towards cover but instead nicked the ball to first slip. The ball looped and the projectile motion of the ball coincided with that of all the 'Odias' watching at home. When Sachin caught the ball, the entire state erupted in unison. It was that Obama moment for us; the 'audacity of hope' that we had desperately craved for.  That 'he' is nobody else but Debasish Mohanty.
Don't miss the full article from SportsKeeda here
Comments
comments