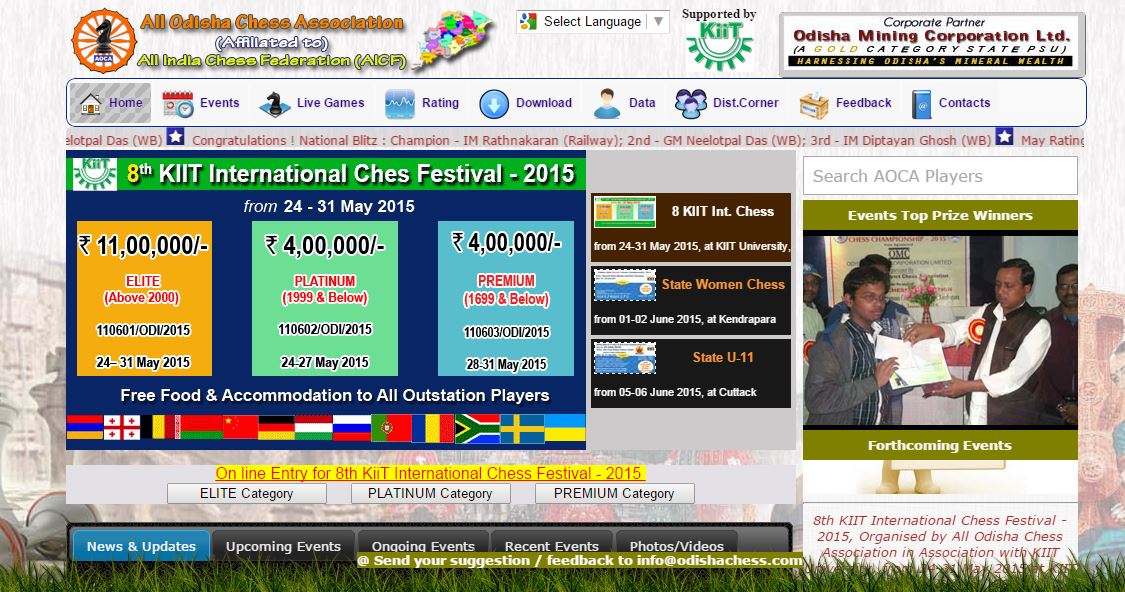 Like  last year the tournament to be played in three different categories. The players above 2200 rating are participating in the elite category, while, players below 1999 rating and 1699 rating are joining in the platinum and premium categories respectively.
In the Elite category total 138 players are participating in the 10 rounds meet. 113 players from India, Georgia, Bangladesh and Ukraine six, five and four players respectively, two players from Russia and United States of America, one player each from Australia, Belarus, Philippines, Sri Lanka, Sweden and Vietnam.
Altogether 70 rated players, including 23 GM seven from India, 23 IM three overseas IM, 8 WFM one foreign WFM, 7 FM one overseas FM, 6 CM one foreign CM, 2 WGM and one WIM are fighting for top honour in elite group.
In platinum category below 1999 rating event altogether 257 players are participating in the 10 rounds tournament.  Two Bangladesh and one Singapore players are in the title race. One WFM and two WCM are the title holders playing in the platinum event.
Also Read:
Odisha to host World Junior Chess Championship in 2016
Comments
comments