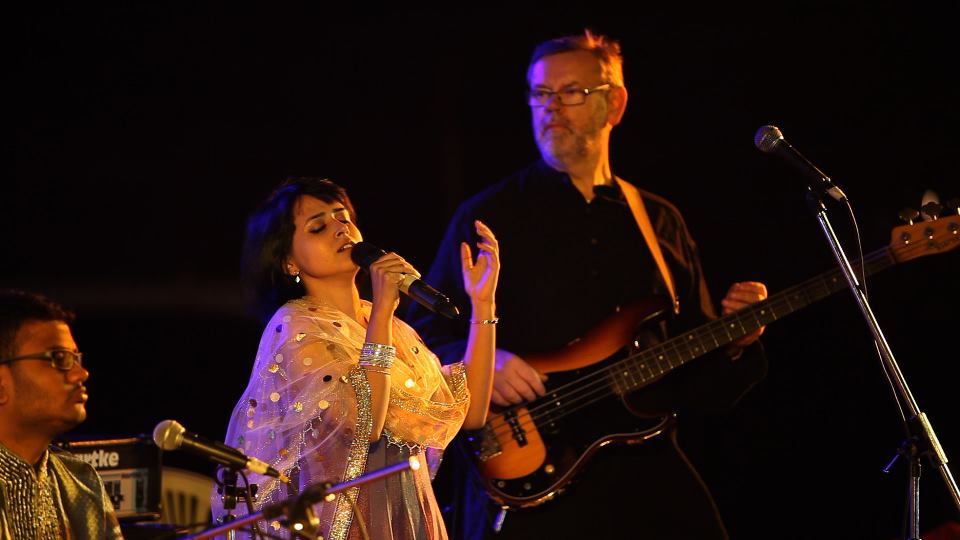 After crooning to the Arabic cadences in Bade bade akshar mein of Nila Madhab Panda's Babloo Happy Hai, Sniti will be making her grand entry in Bollywood as lead singer in Nikhil Chandwani's upcoming film She.
She – The Movie is an upcoming feature Bollywood film produced by Nikhil Chandwani. It portrays the outlook of a village girl who has high dreams in life but due to poverty she chooses to enter into flesh trade business due to want of money to survive and meet her household expenses.
Directed by award winning director, Viplab Majumder, the music of the movie is given by Pandit Ronu Majumdar. Pandit Ronu Majumdar is the first Indian to be nominated for Grammy Awards and has given melodic Indian music for this movie. Famous singer, Sniti Mishra has given voice for the song. Dhirendra Shukla is the Cinematographer and Academy Award nominated writer Nikhil Chandwani is producing the movie. Young and energetic social media guru Nikhil Rajpal is the online promotional partner and the movie has already been making names on online platforms with millions of unique viewers on their social media pages.
Comments
comments