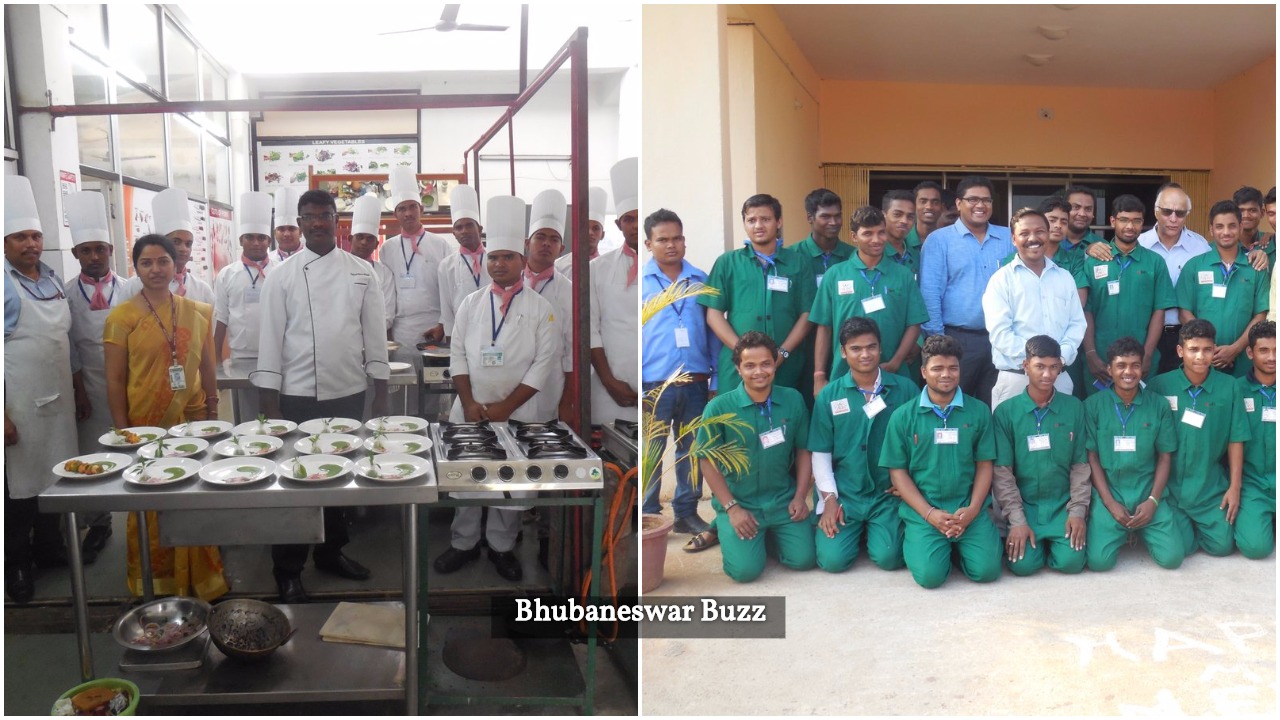 A new skill development programme is transforming young people into self-confident workers and entrepreneurs
There are two ways to look at the idea of a new India — one seen through slogans and the other on the ground. The latter has been unravelling for many years, not at the speed and intensity we would hope for, but unravelling nevertheless.
One example is Bhubaneswar, which I've visited a few times in the last three years. It's an amazingly clean and green city, with some extraordinary people who are changing lives.
In September 2014, I met Achyuta Samanta who gives quality education totally free to some 22,500 tribal children at the Kalinga Institute of Social Sciences (KISS) through the Kalinga Institute of Industrial Technology (KIIT) which charges market-rate fees to subsidise the tribal children.
If the sheer scale of what Samanta is doing though private enterprise is mind-boggling, imagine what can be achieved when the government juggernaut moves. As giving opportunities and a future to Odisha's young through right skills was topmost on Chief Minister Navin Patnaik's agenda, he managed to get Subroto Bagchi, co-founder and former CEO of IT giant Mindtree, to head the Odisha Skill Development Authority, at the grand annual salary of Rs. 1.
"My first salary is due in May," Bagchi, smiles, briefing me on his new assignment in his sprawling ministerial bungalow — he has cabinet minister status — in Bhubaneswar. He moved from Bengaluru after his stint as Mindtree CEO ended as he is from Odisha and he saw this as an opportunity to make a contribution to the State.
The task before him is to skill 8 lakh young people in three years: "The CM said I'll give you a completely free hand and you can bring in whomever you want. But I told him this is not my style; I will work with the people here."
Big challenge
Since "I didn't know anything about my new work", he spent the first 30 days visiting 30 districts in 45 degrees summer heat, covering 7,700 km and meeting thousands of training institute candidates, government officials and trainers.
The challenge is to do more than skill Odisha's eight lakh youngsters, and make "skilled in Odisha" a brand or a buzzword. The result is that the ITI and other trainees have got a smart new uniform designed by NIFT, and a totally different taste of training. Believing that skill is actually about human transformation and not just about giving youngsters a skill and then asking them to get a livelihood, his team's job is to give them self-confidence, along with skills. The problem, he points out, is that in the "whole skill business, Delhi downwards, everybody talks numbers and the human story gets lost. Behind those numbers there are children".
Under Bagchi's leadership, in the cramped quarters where large numbers of women were getting trained as sewing machine operators or in ITIs where teachers came in very late, things are changing. He has found role models to tell the 'Skilled in Odisha' story. Munitiga, a tribal girl from western Odisha, with seven siblings, was trained at an ITI, and now hauls the Shatabdi Express. "She told me: 'Mei Munitiga, mei Indian Railways me loco pilot hu. Mei har roz Bhubaneswar station se Palasa tak Shatabdi Express ko kheench kar leti hu aur wapas le kar aati hu. (I am Munitiga, I am a loco pilot with Indian Railways. Every day, I pull the Shatabdi Express from Bhubaneswar to Palasa and then pull it back.)"
Article first published in Hindu business Line
Comments
comments