One of the most famous chefs in India Sanjeev Kapoor has quoted the Chenapoda recipe in his website as a Bengali one instead of actually quoting it from Odisha.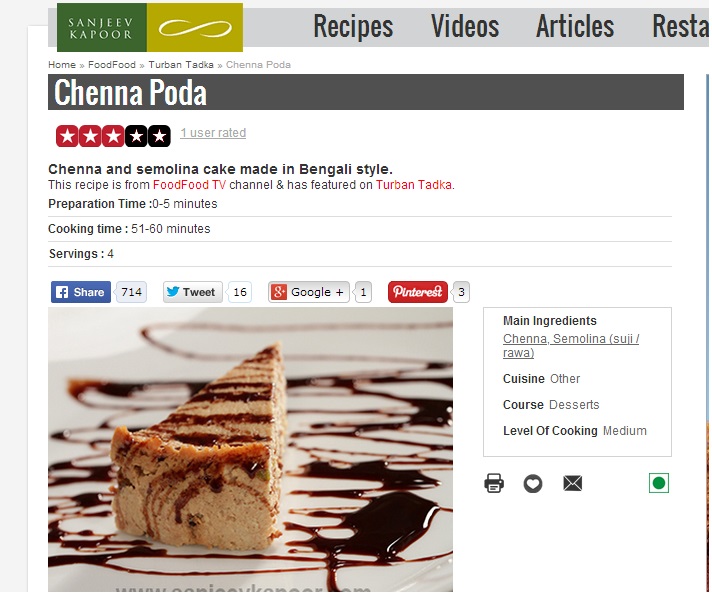 Here is the actual link from Sanjeev Kapoor website.
http://www.sanjeevkapoor.com/Recipe/Chenna-Poda-Turban-Tadka-FoodFood.html
Already we have heard about the Rasgollas actually belonging to Odisha, but world knows it as a bengali food.
Facts on origin of Rasagolla from Odisha, not from West Bengal
Comments
comments