If you're unable read Odia from your Android phone ( Test: Try reading https://or.wikipedia.org/s/cx ), then this article is for you. Usually an Android phone is rooted and Odia fonts are installed to be able to read Odia writings, but rooting can be a complex and cumbersome process . Apart from turning your phone's warranty void, any goof up in the rooting process may turn your mobile to as useful as a brick ( not really :p ).
So if you're apprehensive about rooting your phone, just don't  look further but below.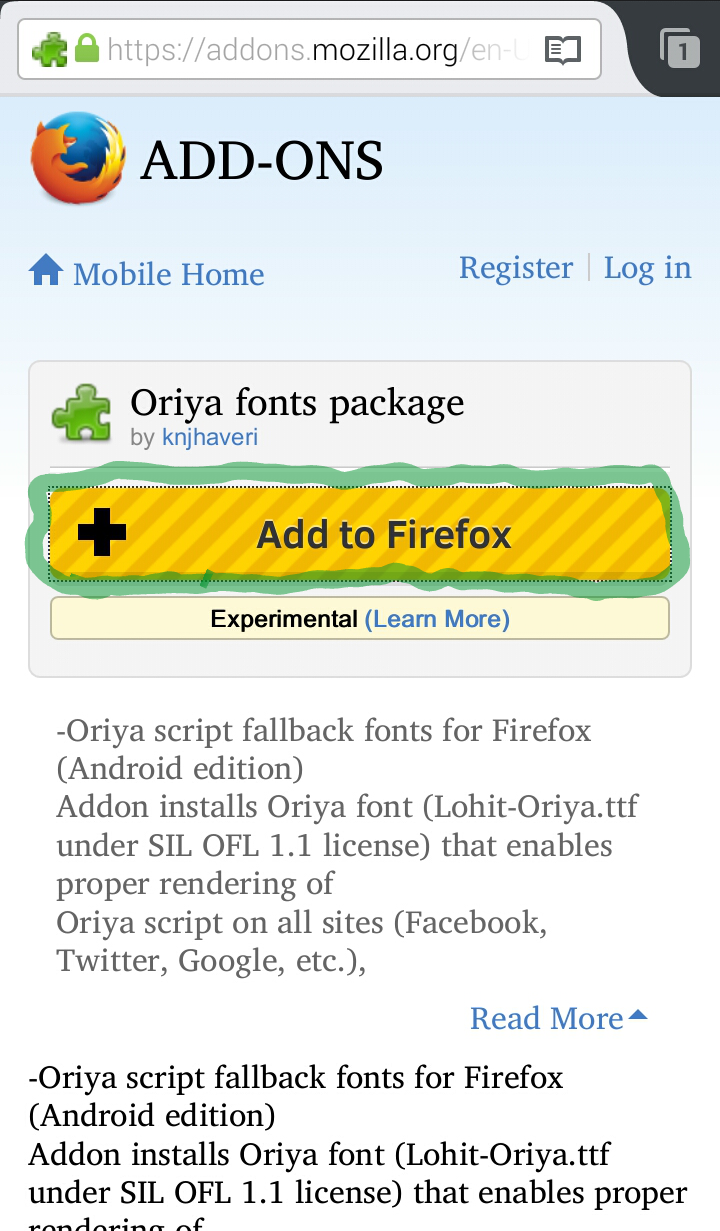 Install the Add-on package and re-launch the Firefox browser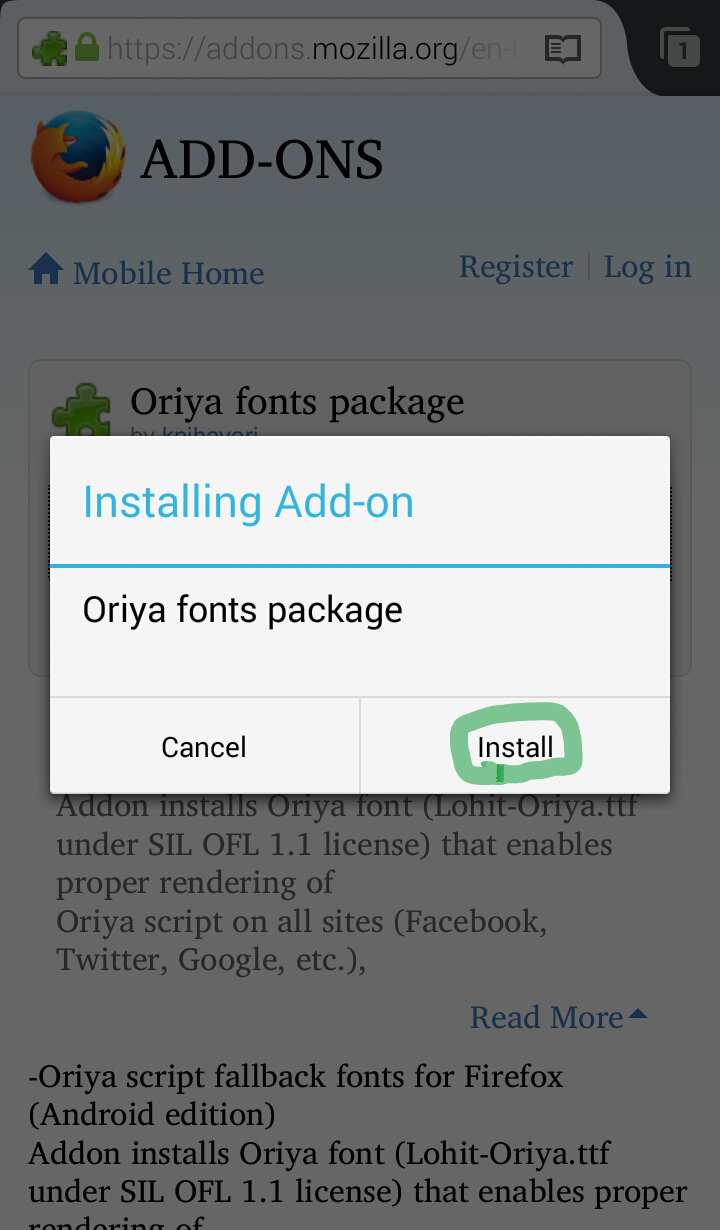 Now Odia fonts appear properly instead of unrecognisable boxes as shown at extreme below.
Once you're able to read Odia, to be able to write, you can use any online Odia transliteration service e.g. Google Input Tool (web), Tamil Cube , stars21 etc from Firefox browser .
Note: This method will work only on Firefox Browser for Android and not on other Apps. You can also copy any unreadable Odia texts from WhatsApp, Facebook, Twitter Apps to the firefox browser and read it. This method has been successfully tested on Moto E and Yu Yuphoria.
Author : Nihar on Twitter
Comments
comments