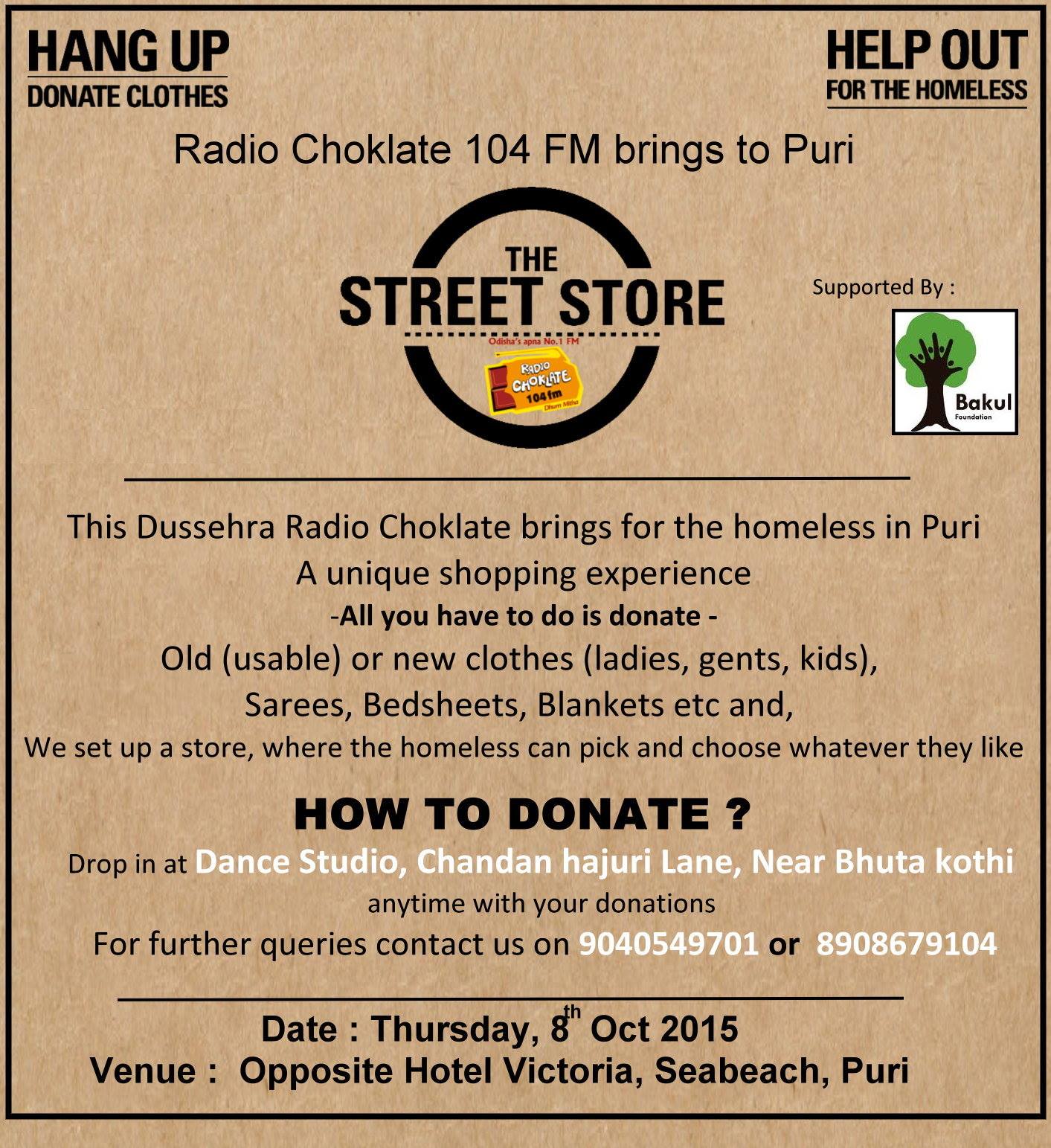 Turning the idea of a 'market' – where goods are sold or exchanged – completely on its head, Bhubaneshwar hosted a 'store' where you come, pick up whatever you want and leave.
Organized by Radio Choklate on September, 2014, India's first ever Street Store in bhubaneswar saw an overwhelming number of people drop into what is known in the charity circles as the "world's first rent-free, premises-free" pop-up clothing store.
BAKUL Foundation is partnering with Radio Choklate in bringing the Street Store to Puri in which those in need can shop with dignity, clothes they can take away for free.
Comments
comments