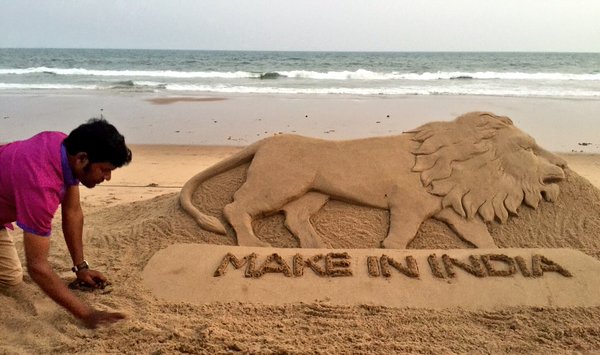 Diversified group ITC is looking to invest Rs. 800 crore in Odisha over the next few years to set up a hotel property and a food processing park in the state, a top official said today. "We are planning to invest Rs. 800 crore in Odisha for a hotel and a food processing park industry," ITC Chairman and Managing Director Y C Deveshwar told PTI on the sidelines of the Make in India Week here. He said the hotel property will come up in Bhubaneshwar, while the food processing park details are being worked out.
Japan has agreed to collaborate with the government to develop the state capital into a smart city.
A Chinese delegation is scheduled to be in Bhubaneswar tomorrow to explore new locations for industrial parks in the state, official sources said. At the Make in India Week, Naveen met the ambassadors of Japan and Korea, as well as official delegations from Italy and China.
The state government's attempts at drawing investments in the Make In India Week was successful as it announced that Siemens, along with the US-based Sanmina Corporation, a leading electronics manufacturing company, will explore the possibility of setting up a Rs 1,000-crore manufacturing unit in the state. Similarly, Celanese, a fortune 500 company, has proposed to set up an ethanol plant at Paradip and the Nestle group assured investments to expand it food processing facility. An Indonesian company has proposed to set up a solar panel manufacturing facility in Bhubaneswar.
Comments
comments