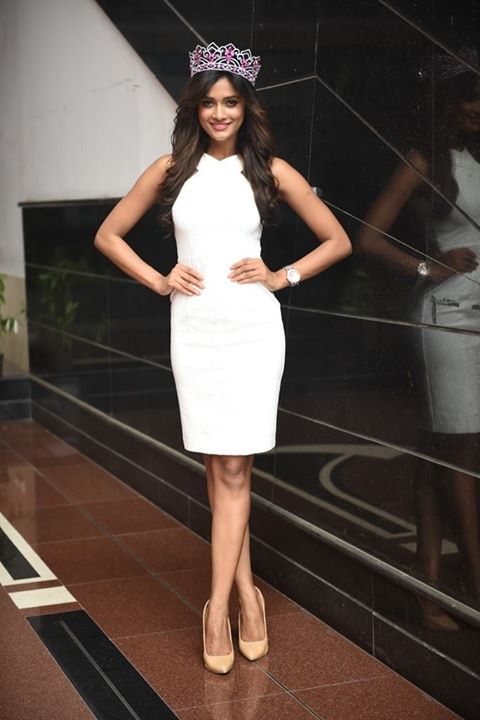 Sushrii Shreya Mishraa the beauty from Odisha is all set to represent India at the third edition of Miss United Continent 2015. Excerpts from an interview with her by Indiatimes
Q. How're you feeling as you're soon going to represent India at Miss United Continent 2015 that will be held on Ecuador?
A. It's a mixture of a lot of feelings as I am feeling nervous as well as I am feeling absolutely fantastic. Just a few days back I got my crown and it almost felt like a dream but I am aware that the crown comes with a lot of responsibilities. I want to give my best at Miss United Continent as I know that a lot of hopes and expectations are attached. Well frankly it's all really overwhelming. I really want to put my best foot forward and go that extra mile. But yes, I am loving each and every moment of my life, probably the best and the most beautiful phase of my life so far.
Q. Run us through the preparations that are going on for Miss United Continent pageant?
A. I am attending a lot of sessions including grooming and styling sessions. Since I am going to represent India in South America, I need to really work hard on my body as I'll be competing against some really hot bodies. I am not just working on my wardrobe but I am also working on learning make-up and hair-styling. It's like an army working together. I feel like I am like the Sandra Bullock of Miss Congeniality and some very talented people are working hard on me to make me look and feel like I am the best.
Q. What are your future plans?
A. Even before I participated in Miss India I used to model and dance. I absolutely love romancing the camera and therefore I wouldn't mind if Bollywood comes calling. However, as of now if you ask me, my focus is just on working hard on myself and representing India at the pageant.
Full interview : Link from indiatimes
Comments
comments