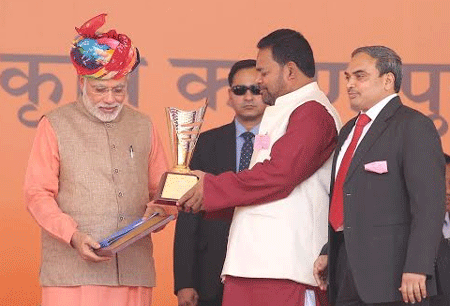 Odisha has received the prestigious 'Krishi Karman Samman' for 2013-14 as the best performing state in overall agricultural production in the country.
The State received the Award for the second time and the Prime Minister Narendra Modi presented the Award to Pradeep Kumar Maharathy Odisha Minister Agriculture.
The State received an award of Rs 5 cores, a Citation and a Trophy from the Prime Minister in the category II, where overall food grain production was between 1 to 10 Million Tones.
Punjab, Odisha  and Meghalaya have been selected for the Category I, II and III Award. Resepectively.
Comments
comments