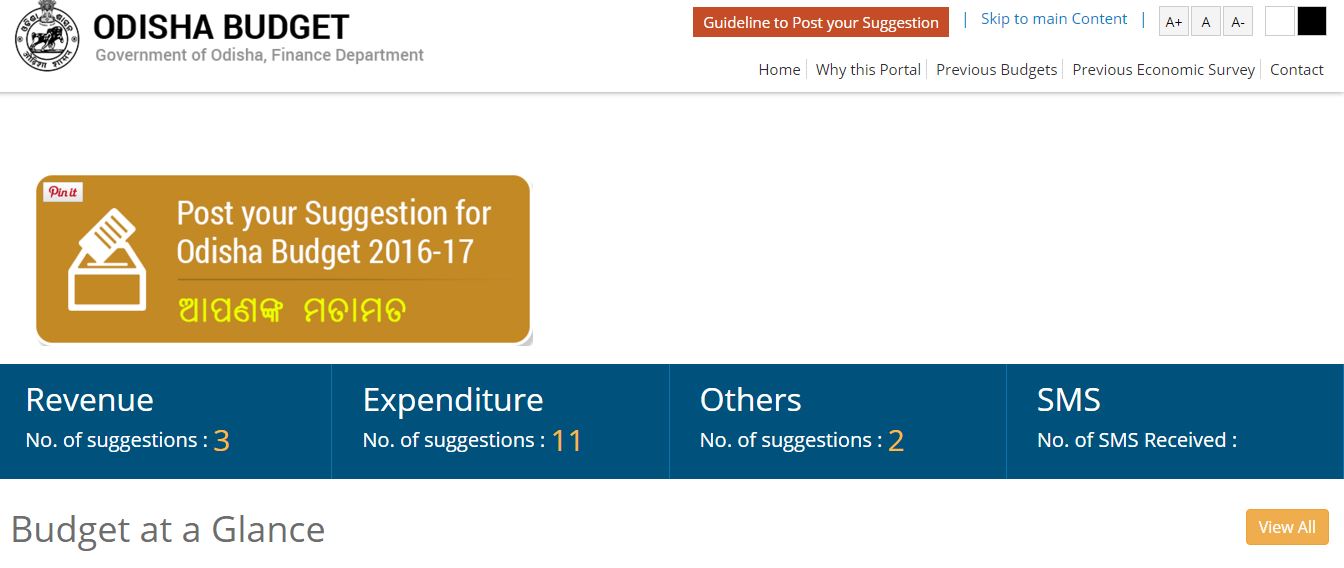 Odisha on Friday launched a webpage and an SMS number to accept suggestions from the general public to increase their participation in budget 2016 preparation.
Finance department has developed a webpage, budget.odisha.gov.in, to host the budget documents and suggestions for preparation of Annual Budget 2016 17. Suggestions can also be sent through SMS to the mobile number (+91) 9438161111,
The facility will be available for a fortnight beginning from Friday. Members of the public, civil society organisation, advocacy groups are requested to make use of this opportunity to participate in the budget-making process of the state government, the finance minister said.
Comments
comments