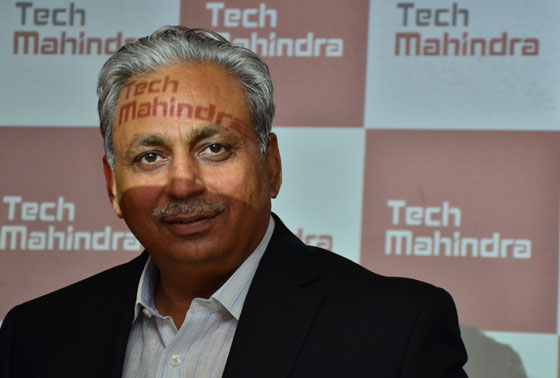 There were seven names in the shortlist but the unanimous choice was Tech Mahindra MD & CEO C P Gurnani who, the jury said, had an "enormously hard task" to take the company into the big league, and he came out with flying colours. In recent times, under Gurnani, popularly known as CeePee, Tech Mahindra has very successfully demonstrated how a company can create long-term strategic value through acquisitions. Today, TechM is among India's 'Big Five' software service exporters.
The company has been making several acquisitions to build capabilities across verticals, the most recent being its biggest so far – the acquisition of LightBridge Communication Corporation for $240 million in November this year. The company ended 2013-14 with year-on-year sales growth of 17.7 per cent (in US dollar terms), the highest in the industry.
Nayar said Gurnani's "fantastic customer-centricity" helped TechM mine existing client relationships which explained the company's superior growth rates and high return ratios. Gurnani, who has been with the company for many years now, played a pivotal role in the three-year transformational journey of Mahindra Satyam and the eventual merger between the two.
He has a degree in chemical engineering from the National Institute of Technology, Rourkela.[3]
Comments
comments