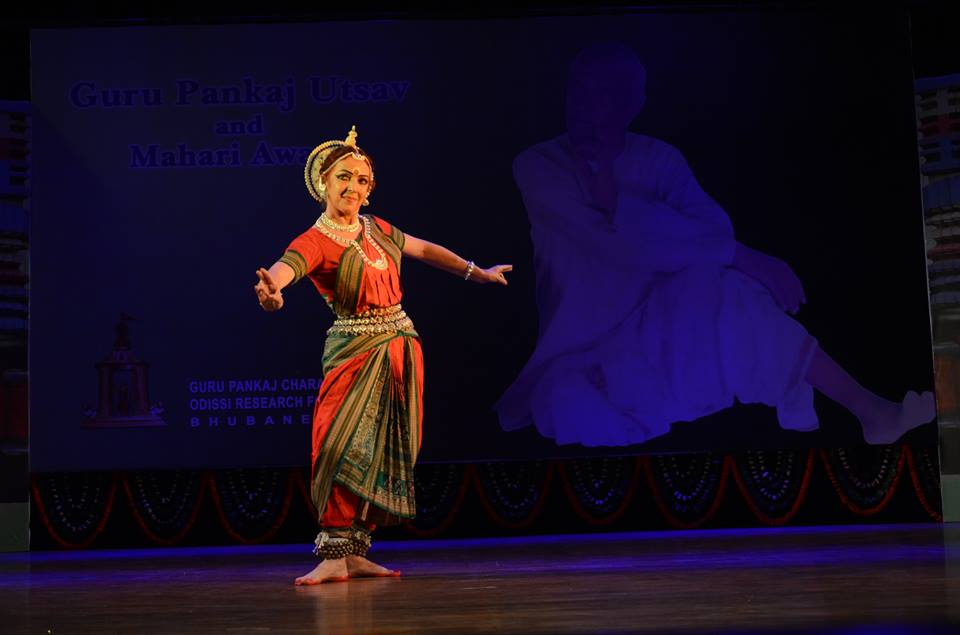 Ileana Citaristi has tears in her eyes, just after her short performance at the Perur temple. The experience of dancing inside a temple was overwhelming for the Italian dancer and her disciples, who have come all the way from Bhubaneswar to perform for Perur Natyanjali. "In Bhubaneswar, dancers are not allowed to dance in front of the deity, ," she says as she unties the bells from her ankles.
She calls dance a way of life. "In India, dance was not restricted to the dance floor. The songs the people sang were also sung by the priest. The postures I learnt in Odissi were similar to the way the women squatted inside the kitchens to roll chapathis."
Ileana's tryst with India began with a Kathakali workshop in Italy. Fascinated by the art form, she packed her bags to Kerala, where she trained for three months under Krishnan Namboothiri. On his advice, she travelled to Bhubaneswar to meet Kelucharan Mohapatra. "Kathakali gave me a systemised grammar for body movements. Once I met my guru, I knew what my search was for. I never left India after that," she smiles.
Ileana sees herself as a rebel, who loves "difficulties". "I was a feminist and my first rebellion was against my father, who was an orthodox, church-going politician in Italy. I was determined to come to India. They could not stop me. Initially, I found the rituals and poojas, not agreeing to my ideology. I questioned the need for women dancers to always look presentable. But, guru never imposed anything on me. I slowly started to appreciate the values. His way of thinking opened the doors to Indian culture."
Chhau dance, a form of martial dance, helped her explore the masculine side. She soon came up with contemporary themes in her productions. From Maya Angelou's poems to Herman Hesse's novel, anything abstract inspires her. "That is why poetic forms such as Haiku appealed to me. I have the freedom to experiment and the public also to interpret it." Experimenting with traditional Odissi in the 70s was challenging, she admits. "I was criticised for my contemporary production, Maya Darpan. But, you have to be fearless in art. Once you absorb the aesthetic form, you are not terrified to step out of conventions. But, you cannot experiment when you are unripe."
She also takes great joy in collaborating with musicians, filmmakers, and poets. However, nothing beats her experience in cinema, says the national-award winner for her choreography in Aparna Sen's Yugant. She also choreographed songs in Meenaxi. Remember 'Noor-un-ala', choreographed to the music of A.R. Rahman? The song was shot in the courtyard of the Nizam palace in Hyderabad. "It was raining and magical. And, working with M.F. Husain was a pleasure. He had not seen my work before. But after the first shot, he patted my shoulder and said 'Wah'."
Recently, Ileana came out with a book on traditional martial art practices of Orissa and a biography of her guruji, Kelucharan Mohapatra.
At Art Vision, her institute in Bhubaneswar, they adhere to guruji's style of dancing, she says. "The students are given freedom to disobey if they want to. I do not impose anything on them. I am also planning to build a curriculum for Odissi teachers. There is not a single codified text that every teacher in Orissa can follow. Every teacher follows a different pattern. There must be a text binding all."
As we talk, a few women hover around Ileana. They are obviously intrigued by "the white lady wearing a green cotton sari and bindi on her forehead." Ileana smiles at them. 'Do these reactions make you weary?' I ask her. "In Cuttack, the village in Orissa, where I stay, I am the only foreigner! And they are so hospitable to me and I actually feel pampered. I feel at home in Bhubaneswar."
Interview was published in The Hindu
Comments
comments