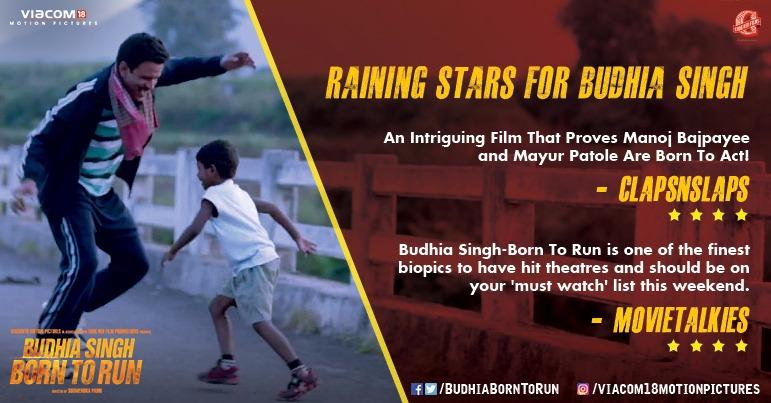 There was palpable excitement when I went to watch 'Budhia Singh Born to Run'. Not everyday a Bollywood movie is made on a story that happened in Odisha. Having followed the Budhia-Biranchi news keenly, I was curious how the makers would depict it in the movie.
Owing to the nature of the story, I was expecting a lot of the build up would be based on Budhia's life (struggle) in the slum, because that sells. I was pleasantly surprised when the narrative moved straight to the point without wasting time on celebrating poverty. That was the point when I realised that I was in for a really well made movie.
The movie doesn't take sides. It neither tries to portray Biranchi as the hero nor as the villain. It didn't hide the mistakes Biranchi did to handle the issues. There is no drama about why Budhia runs. He is not running to earn money. He at the age of 5 doesn't even understand what Olympics is. He runs because running comes naturally to him. He is born to run.
By steering away from the temptations of indulging stereotypes, the storyteller is able to engage the audience throughout the movie. It stays true to the message it wants to send out: how talent is wasted in India because of its bureaucracy.
If you are an Odia, you will feel elated every time the characters speak a Odia word. From 'Chhena Poda' to 'Chodi hena', the movie has just the right balance of Odisha in it and absolutely no stereotypes. Perhaps because an Odia has written the screenplay and directed it.
Comments
comments