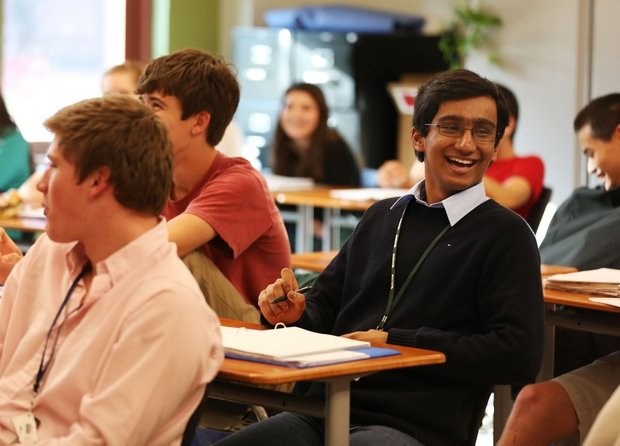 Vaibhav Mohanty, a 16 year old boy whose parents belong to Odisha, has made a name for himself in USA for his musical compositions.A talented student, he has got admission to Harvard University to pursue his college studies and is planning to join in fall.
The high school student who lives with his parents Bidyut & Sangeeta Mohanty in Charleston in South Carolina in USA loves to compose for concert bands, small ensembles and jazz bands.  His performances have brought him multiple national and international recognitions leading to performances at various venues in America, including one at the world famous Grand Ole Opry House.
Details from an article on him in US Media details:
At home, the Mohantys speak the language from his parents' native region of India.
In 1991, Bidyut Mohanty came to the U.S. from India and returned home several years later. He and Sangeeta married and moved to the U.S. in 2001.
Several years later, they came to MUSC where Bidyut is a research assistant professor of biochemistry and molecular biology.
He works in biochemistry, his wife in neuroscience. In whose footsteps will Vaibhav follow?
"Let the kid learn and do what he or she wants," Bidyut says.
Yet, he smiles a bit when Vaibhav says he wants to pursue a joint MD/PhD degree with an emphasis on … biochemistry.
In the meantime, for the Academic Magnet's required senior thesis, Vaibhav is studying chicken embryo heart development with Edward Krug, MUSC's assistant dean for postdoctoral affairs.
With some prodding, Vaibhav admits he's eyeing Harvard, Duke and MIT.
His mother explains the Indian emphasizes humility.
"He has to be humble and see everyone in the same way," Sangeeta Mohanty says.
Even if they see him as a prodigy.
Picture courtesy: Postandcourier.com
Comments
comments