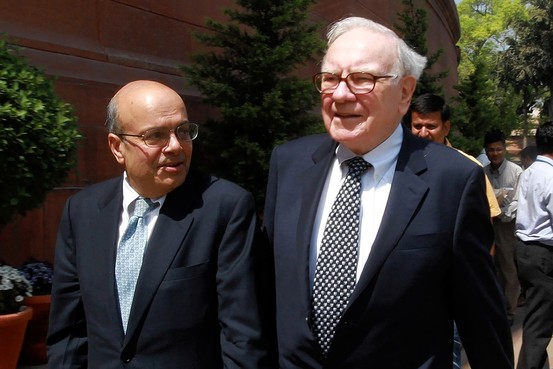 Warren Buffett once said that if he were stuck in a sinking boat with his partner Charles Munger and his deputy Ajit Jain, the most important person to save would be Mr. Jain.
The 63-year-old head of Berkshire Hathaway Inc. 's reinsurance business has long been viewed as a front-runner for the top job at the conglomerate. He turned a tiny company in the mid-1980s into a behemoth that has made billions for the Omaha, Neb., conglomerate, and along the way Buffettologists have noted Mr. Buffett's effusive public praise for the Indian-born executive outstripped accolades for any other manager.
Born in the eastern Indian state of Orissa, Mr. Jain got an undergraduate degree in engineering at the Indian Institute of Technology in Kharagpur in 1972 and worked as both an engineer and salesman for International Business Machines Corp. in India before going to Harvard University for a business degree, according to Robert Miles, author of "The Warren Buffett CEO," published in 2001. He joined Berkshire in 1986. Mr. Buffett has often said that he speaks to Mr. Jain every day, more than any of the dozens of other Berkshire managers who report to him.
Full article: Link from Wall Street Journal
Comments
comments