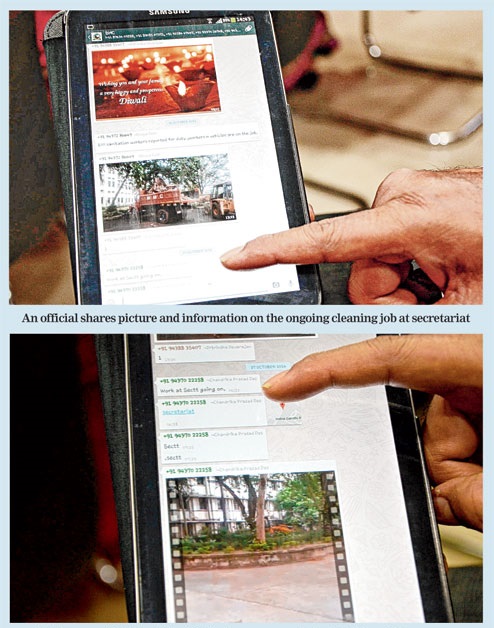 Bhubaneswar Municipal Corporation authorities have started using the WhatsApp tool for a faster and effective civic administration. Commissioner of the corporation Krishan Kumar has created a 20-member group on WhatsApp in October. In the past two months, this group has enabled "Team BMC" to organise meetings, monitor sanitation activities and carry out eviction drives much faster than it used to happen in the past.
The commissioner updates pictures of damaged bus stops, garbage bins, parks and internal roads with messages for officials concerned on what should be done.
A senior civic official said: "We hold a meeting in the afternoon and by evening I get the agenda approved by the commissioner's office. I will take a picture on my tab and upload it on our group, so that they can see it immediately and come prepared with their inputs. It is more convenient than e-mail."
Use of IT-based tools has become popular with the civic body officials. Environment expert Bijay Mishra said: "The officials are using WhatsApp. However, they should come up with a common app that residents can download on their smartphones and use it to communicate their grievances and suggestion with the officials."
App of its own
Sources said corporation was working on a common app for people to interact with officials. "After two years, our information technology project management unit has resumed functioning. We hope to make the app available to the public shortly," Mishra said.
Courtesy: Telegraph
Comments
comments