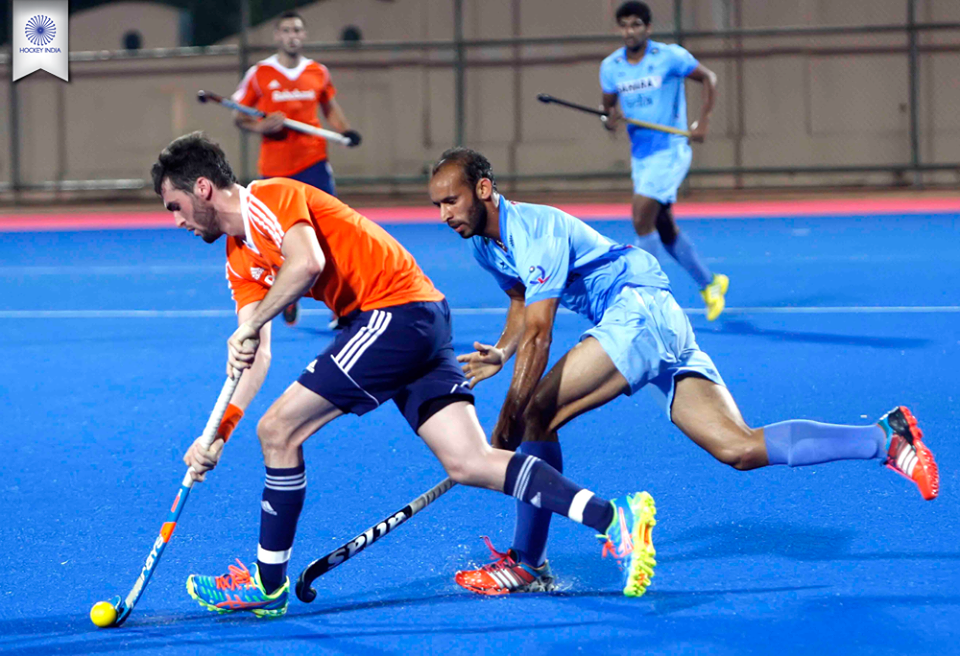 The countdown to the Champions Trophy has begun and the excitement is only getting bigger with major international teams arriving here almost everyday.
With barely three days to go for the tournament to kick off, the Pakistan hockey team reached the city this evening.
Officials of the state sports department said the Germans would land here tomorrow for the tourney that will be played at the Kalinga Stadium from December 6.
Spectators have also pushed up the excitement quotient and the organisers are elated with the response. Sale of tickets has shot up with only three days remaining for the tournament to start.
While officials of state sports department said that around 90 per cent of tickets for the three matches, including India, had already been sold, ticket sale for other matches was impressive too. Around four matches would be played everyday.
Speaking about the successful sale of ticket, chief executive officer of Hockey India, Elena Norman, said the organisers were expecting a huge turnout at the event.
Apart from buying tickets from the counter in front of the stadium, hockey lovers can also book their seats through www.ticketgenie.in.
While the minimum price of the tickets has been fixed at Rs 20, the maximum price of a ticket is Rs 1,000.
One can watch a session in each ticket, which would cover two matches. The stadium had also hosted five matches of the second edition of Hockey India League (HIL) last year.
The stadium was jam-packed despite the home team Kalinga Lancers winning two out of its five home matches.
Comments
comments