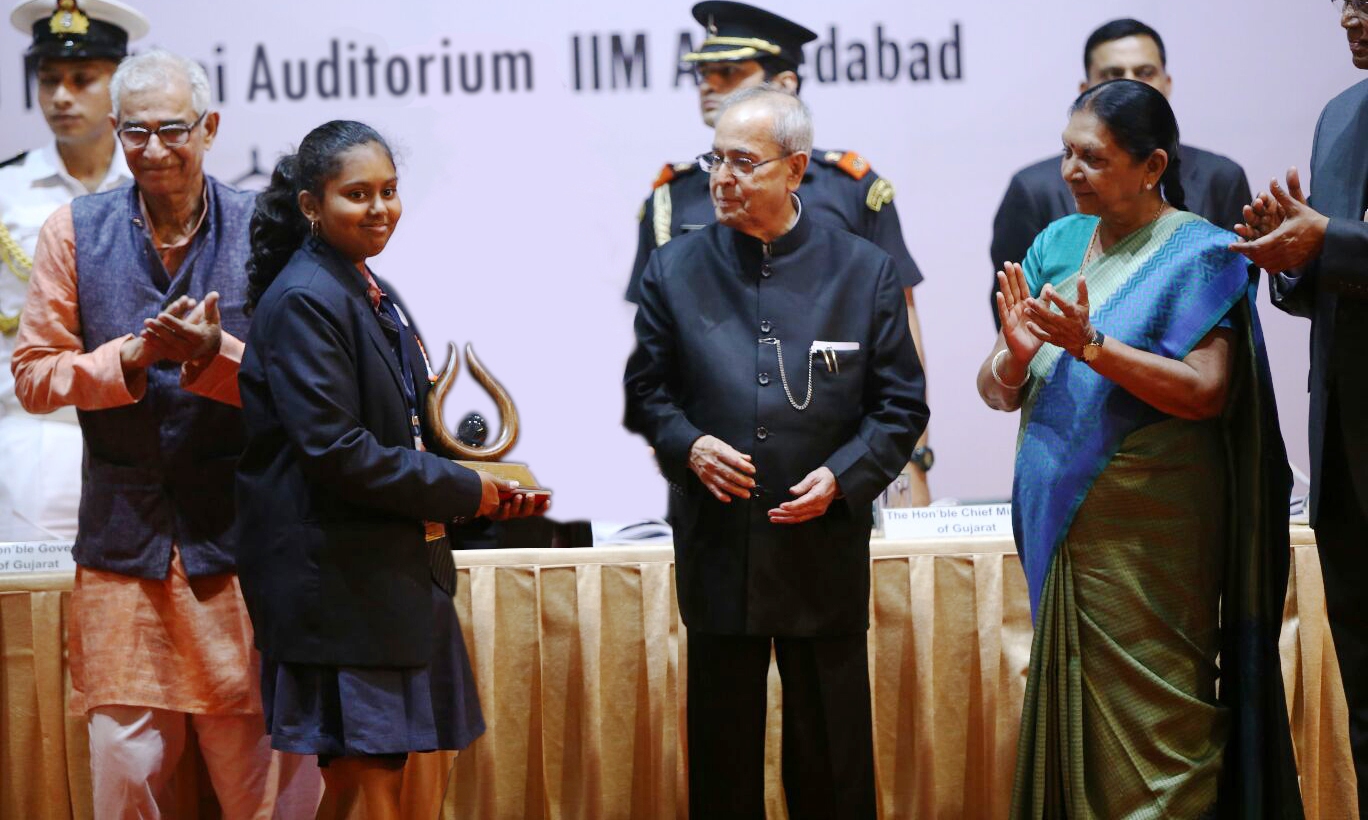 Presenting the APJ Abdul Kalam Ignite Awards 2015 at the Indian Institute of Management – Ahmedabad (IIM-A), President Pranab Mukherjee lauded the innovative thinking school students exhibited through their works.
"India is a country of 1.2 billion creative minds. Constructive use of these billions of minds can free India from many of its problems. These children have proved that innovative spirits can dispel any amount of inertia and replace it with exciting new possibilities. Innovations from creative youngsters are the best examples of "Samvedna se srijansheelta" (innovation from compassion or empathy)," said the President while addressing the students at the IIM-A. The awards were given out to young children who had come up with innovative products or ideas for ease of daily lives.
The President maintained that IIM-A has been committed to supporting innovation and entrepreneurship. "Today, I call upon the faculty, students, and alumni of IIM-Ahmedabad to continue to engage with creative minds from industry, business, entrepreneurs, society leaders and with those who work at the grassroots. The Institute must continue to address the pressing issues confronting today's society."
The awards function, which was also attended by Governor of Gujarat OP Kohli and Gujarat chief minister Anandiben Patel was organised by National Innovation Foundation (NIF) and IIM-A.
Bhubaneswar class IX student of ODM Public School Vaishnavi Patra received the Dr APJ Abdul Kalam Ignite Award from President Pranab Mukherjee for her innovative project, 'Watch with medicine delivery system', at IIM Ahmadabad. The project has implications for patients with diabetes and blood pressure as well as septuagenarians who have to take medicines on a daily basis.
Comments
comments