With an aim to improve facilities for tourists during transit, the Department of Tourism (DoT) has come forth with a proposal to set up way side amenities along the National Highways and country roads that connect tourist destinations.
These amenities will be named 'Jajabara' means Caravan, said he. The name Jajabara was drawn from the popular song ….Jajabara…Mana.. Mor…of Akshya Mohanty, the legendary singer of Odisha.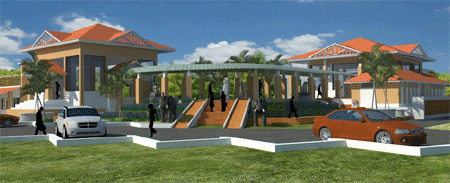 The proposed project will be funded through: investment from State Tourism Department, which will create the core physical structure and private players will be roped in for operation.
The important aspect of this project is that much better amenities will be created with food court, air conditioned restaurants, children play centre, First Aid Medical facilities, car and bus parking with landscaping
Thanks to the determined efforts of Arabinda Kumar Padhee, Commissioner-cum-Secretary Tourism & Culture at leasteight way side amenities will be set in the state in the first phase.
Ashok Kumar Panda, Minister Tourism & Culture has approved the projects and to start with three projects are coming up at Patnaikia on Bhubaneswar-Puri Highway, Banarpal on Dhenkanal-Angul Highway and Bhadrakh on National Highway.
Other five amenity centres will come up on Khallikote Ghat near Ganjam, between Sunki Ghat- Jeypore in Koraput , at a place between Angul-Rairakhol, Marine Drive of Konark-Puri and a place between Konark-Nimapara-Pipili.
Source: Tathya.in
Comments
comments