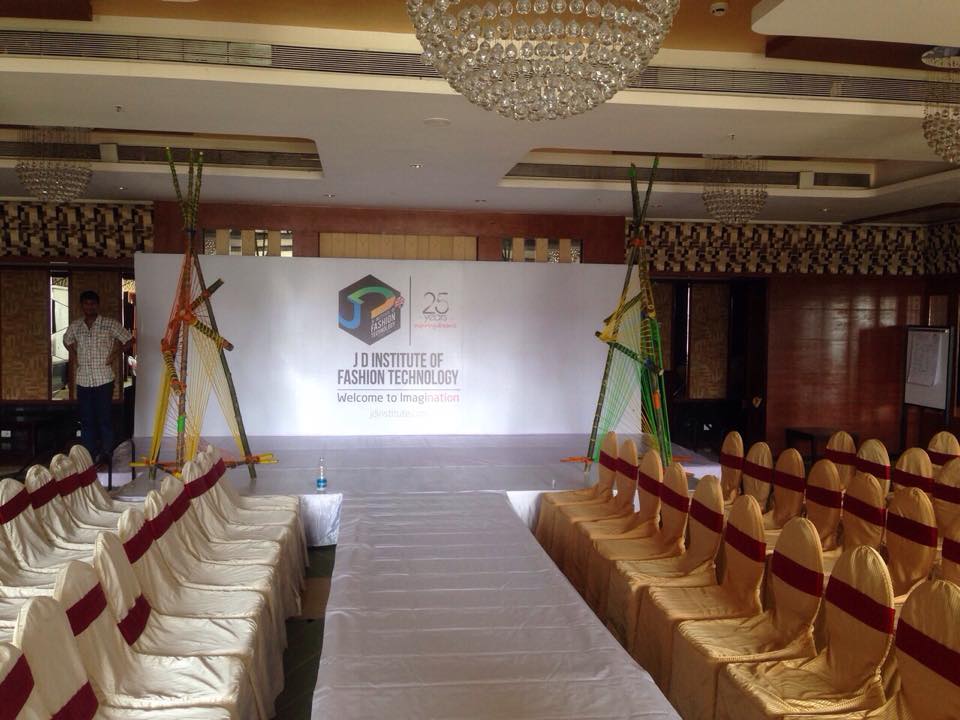 With an aim to cash in on increasing fashion consciousness of the youths in the Capital, JD Institute of Fashion Technology (JIFT), Mumbai opened its branch here on Friday.
One of the leading institutes in fashion technology in the country, JIFT is known for nurturing an impressive lot of fashion designers who have been successful both nationally and globally. The course curriculum for JIFT campus in the city has been designed by its executive director RC Dalal.
Dalal, who has been running 30 branches of JIFT's across the country including a campus in London for the last 25 years, said anyone with a passion to pursue the specialised course can enrol. He said contrary to popular belief, fashion designing aspirants need not have expertise in drawing or designing.
Initially, one year diploma course in fashion design and interior design will be offered by the institute. Gradually, courses in jewellery design, fashion photography and fashion business management will also be introduced in JIFT's Bhubaneswar campus. Currently, the first batch has 18 students in both the courses. The student intake capacity is 25 students per batch for each specialisation.
Source: The new indian express
Comments
comments